Phase One Industrial introduces full integration of its iXU and iXU-RS aerial cameras with DJI's M600 and M600 Pro drones.This is the latest drone platform supported by Phase One Industrial, as it continuously innovates inspection tools uniquely capable of addressing diverse aerial imaging applications — from photogrammetry to critical infrastructure monitoring projects.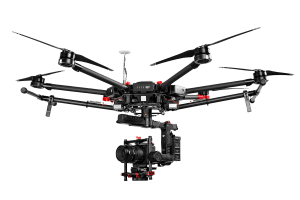 "Using the Phase One Industrial IXU camera with the new Integration package for our DJI M600 drone, the results were extraordinary. We achieved millimeter per pixel accuracy, allowing us to inspect the required objects in exquisite detail and lift our mission results and accuracy to a new, high-end level, identifying the subtlest cracks or imperfections that were not visible to conventional inspection methods." – Lufthansa Aerial Services
The integration also provides a new iX Capture Mobile application for iOS, featuring an intuitive, user-friendly interface, and support for total remote control of the camera. The application was designed using the DJI open platform development tools, and offers various operating modes.
Our new drone solution offers advanced features, including:
• 100MP and 50MP metric aerial cameras;
• Smart triggering of the camera by waypoints / fixed distance / fixed time;
• Support for mission planning applications (such as DJI Ground Station pro) – for waypoints missions;
• Geo-tagging of all images' location and gimbal position;
• Dual remote controllers enable each operator (UAV pilot and camera operator) to focus on their respective mission goals;
• Industrial-grade build of the camera and aerial lenses, all of which are designed specifically for tough use in harsh environments.
Phase One iXU and iXU-RS series camera systems, now with full support for DJI M600 and M600 Pro drones, are available immediately from Phase One Industrial partners worldwide.
*DJI M600 and DJI M600 PRO are trademarks of SZ DJI Technology Co., Ltd