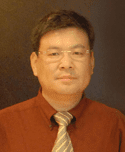 ASM: CHC has been operating for a number of years. Can you explain how the company began and some of the major achievements in your view to the present date?
Mr. Zhao: CHC was founded in 2003 in Shanghai based upon a clear strategy to provide affordable and reliable GNSS RTK solutions. From the beginning stages, we have decided to build up and structure an integrated Research and Development Centre to begin the process of developing our own GPS/GNSS core technology. We recognised that this would take time and considerable investments to catch up with already established international players, but we feel we have made tremendous progress.
In parallel, we set up a system engineering team to develop complete GNSS solutions leveraging strong relations with leading OEM GNSS vendors. In 2004, our first products including the X60 RTK and X20 post-processing technologies were developed from our manufacturing line and immediately received a positive market response.
In 2006, we started to introduce added value GNSS Solutions with the integration of GPS/GNSS positioning and dedicated in-house software development toward deformation monitoring which is deployed in major bridge infrastructures in China today. Since then, we have been release releasing more compact and technologically advanced GNSS products such as our X91 series, always maintaining high reliability but at an affordable price point.
Our major achievement to date is definitely the satisfaction we receive from thousands of customers which are using CHC GNSS receivers daily in more than 50 countries as well as the rewarding and trustful relationships we have with our distribution partners.

ASM: The GNSS market is rapidly evolving and changing. What do you see the GNSS market heading and how is CHC positioning for that direction?
Mr. Zhao: I see three major trends based upon the following points. Firstly, the GNSS market has dramatically changed over the past 10 years. The time when RTK accuracy was one of the key point during the sales process is now overcome with a global common agreement amongst the users that reliable and accurate position is a standard feature.
Secondly, the usability and productivity of the GNSS receiver has reached an adequate level with combination of GNSS signals sources (GPS, Glonass, upcoming Compass and Galileo) and land based RTK corrections networks.
Finally, a significant share of potential users have still not made the step to acquire GNSS receivers – mainly due to lack of financial capacity, but also due to the limited return on investment available to them. This is why CHC stands by the principle of offering reliable yet affordable GNSS receivers.
ASM: Does the company draw upon technical and design talent solely from China or from other locations also? Asia is growing rapidly and many people mention there is competition for talent, do you find it difficult to attract the needed people?
Mr. Zhao: The majority of our R&D engineers are coming from Chinese universities and engineering schools which are offering high level fundamental and applied research education in electronics (eg. Wuhan University, Shanghai Jiaotong University, Zhejiang University, China University of Mining and Technology…). We are focusing our talent search to people having performed complementary Msc. or post-graduate work in foreign countries. We apply the same criteria for our marketing and sales staff who have generally spent more than one year abroad – international culture openness andunderstanding is definitely a must have.

ASM: CHC produced GNSS products that can be used with GPS+GLONASS+GALILEO early on. What led to that decision? Where does the Chinese Beidou system fit into your plans?
Mr. Zhao: The use of multi-signals in a GNSS receiver is, as you know, a plus in terms of position availability even if the abundance of channels it is not necessarily in a good part of the field jobs. However the marketing trend is there and creates the need for high-end GNSS solutions. The CHC X91 GNSS with embedded BD970 OEM board from Trimble is helping to meet these needs.
As far as Beidou is concerned, we have allocated the necessary R&D efforts to ensure that CHC will be in the forefront of the international GNSS actors at the right time. With the current Beidou development pace, users may see some real benefits from its signals before the completion of the European GALILEO system.
ASM: CHC is also pursuing certification of its products. Can you explain the role of standardization and certification with respect to your business model?
Mr. Zhao: Since the foundation of CHC, we have always focused on achieving a high level of quality. The first part of that process is the ISO 9001 certification of CHC. Practically, it means that we have implemented a tightly integrated quality system from covering the complete product economical chain. This ranges from initial design up to final delivery to our customers. It is worth mentioning here that all our products are tested in the field in real end user configuration prior to delivery.
Let's also be open by saying that we are still facing some cultural barriers which make some international customers or potential distribution partners still hesitating to go for Chinese products. Our answers to that are twofold. Firstly, we are always happy to refer new customers to existing CHC GNSS receiver users in a very open manner.
Secondly, we did successfully go through independent certifications and validation organization of our GPS board and GNSS solutions. In August, we passed the validation and qualification for our patented designed GPS board by the China Instrument and Control Society. More recently, we handed over our X90 GPS receiver to the Center for Applied Geomatics in Warsaw and passed the ISO Standard 17123-8 which specifies the field procedures to be adopted when determining and evaluating the precision of GNSS RTK systems. By doing so, we want to convey a simple message to our future customers and partners : "CHC is more than ever the first choice for accurate and reliable GNSS solutions."

ASM: You are also involved in GIS and market products in that area. Can you describe your involvement there and how it connects to what you are doing on the GNSS side? Do you see unique opportunities in the combined GNSS/GIS market?

Mr. Zhao: We do see more convergences between what use to be the two sides of the pyramid; at the base GIS users with meter accuracy GPS and on top the Survey users with cm accuracy GNSS solutions.
Today, the GIS and Survey worlds are taking benefits from each other. On one hand, 'Precision GIS' is becoming a standard term for accurate (<10cm) data collection in utilities (cable laying, drainage, underground assets mapping). On the other hand, surveyors are accessing to fast and cost effective GIS/GPS receivers for construction sites preparation works. We do see excellent potential there for CHC and will take more active steps there in 2011.
ASM: The company also signed an agreement with Carlson Survey recently. What does that involve?
Mr. Zhao: We started our cooperation with Carlson Software to offer advanced GNSS systems to our international customers. The combination of our X90 and X91 GNSS series with SurvCE field data collection software provides first choice solution for demanding surveyors. In addition, the SurvCE interoperability with most GPS and total station brands offers seamless integration of CHC GNSS receiver with a surveyor existing survey equipment pool. It gives our future customers the possibility buy a cost effective GNSS solution without compromising their initial investment.
ASM: On the surveying side, can you describe a few of the projects that are using CHC equipment and what they are using for?
Mr. Zhao: To pick some recent ones. The China's 26th Antarctic Scientific Research Team which used our X90 and X91 GNSS receivers in extreme harsh conditions to perform surveying and mapping works on the Antarctic inland icecap. At this low temperature, surveyors were pleased to have reliable GPS equipment in hands.
The second one is linked to April 14th earthquake which happened at Yushu, Qinghai Province. After this tragic event, we decided to donate several GNSS receivers which have been used to facilitate and accelerate the reconstruction works of this region. A last example includes work from Africa. This is a fast growing area where our X90 GPS receiver has been used in Ethiopia for a wind power plant project set up.
ASM: The need for deformation monitoring is particularly important for Asian regions, but it can be difficult in some distant locations to communicate the results. How do you handle the communication aspects of data transfer where your equipment is being used?
Mr. Zhao: CHC has a dedicated project management team which handles our Deformation Monitoring business line as each project is different, has its own constraint and requirements. As far as communications means we use for data transfer, we select by order of preference optical fiber for its high-speed high data volume capacity, then GPRS when the network availability and quality is secured and finally local proprietary WiMax network if the site configuration is appropriate.
ASM: What challenges do you see going forward with respect to GNSS technology?
Mr. Zhao: GNSS is by essence a challenging technology to master as it requires a sum of fundamental talents in the R&D such as RF design, mechanical, PVT algorithm development and wireless communication. The coming years will see a consolidation of the various available GNSS signals such as Compass, GPS, GLONASS,… and the development of more intuitive and connected hardware and software solutions. The challenge for the GNSS industry will be to provide appropriate technical answers to those new market demands whilst maintain an adequate price points for the end users.
ASM: CHC is also involved in the manufacture of GNSS OEM boards. Can you explain that part of the company and where those boards are intended to be used?
Mr. Zhao: As mentioned at the beginning of our discussion, we decided to invest in the development of our core GNSS technical when we founded CHC in 2003. Today, our R&D team has over 100 engineers fully concentrating of GNSS core technology, firmware and software development and industrialization. The decision of having our own R&D is instrumental for designing both reliable and price competitive GNSS solutions. The CHC boards are embedded in our X90 GPS series and cover both RTK and post processing application, making it the most affordable RTK solution available today.
ASM: We are starting to see the connection of GNSS with other technologies like robotics, agricultural automation systems, construction guidance and so on. Is your technology being used in automated applications, if not, do you see such a role for the company?
Mr. Zhao: As of today, CHC already has a relatively wide range of in-house hardware and software solutions dedicated to survey, construction, GIS and mapping, including the extension to other fields such as machine guidance and control as well as other markets is regularly reviewed during our strategic review process. Those markets require more than a product but a complete 'Solution' package from GNSS sensors, mechanical mounting kits, to application software for which we are seeking for potential partners.
ASM: In your view, what distinguishes a successful GNSS application today? How should people consider GNSS? What factors come into play that are most important for making decisions surrounding GNSS?
Mr. Zhao: 10 years ago, GNSS users were mainly wondering about accuracy. Today with a mature technology and after the past two years economic crisis, the users consider the overall system performances and are interested in the total cost of ownership of their GNSS solutions.
Total cost of ownership is mainly driven by the acquisition price of the GNSS systems, then comes the reliability (i.e. equipment downtime) and finally the usability (reduced learning curve). Another point to consider is the GNSS supplier's capacity to provide long term support for the equipment.
The good questions ones should ask before investing several thousand dollars in a GNSS system can be : Does the manufacturer have their own R&D to provide me with the right support? Does it have its own manufacturing lines based on ISO standards ? How financially sound is the company and are they able to carry on the innovation process in the coming years ?
ASM: Why should someone consider to buy CHC products?
Mr. Zhao: Through choosing CHC our customers have access to a strong international support through experienced and qualified distributors and enter into a long term relation with one of fastest growing GNSS manufacturer that is delivering more GNSS receivers yearly, than most of the 2nd tier brands of the leading manufacturer.
Our customers benefit from outstanding GNSS solutions performances scaled to their needs, from our X90 GPS RTK (with CHC patented board) to our leading X91 GNSS RTK (GPS+Glonass+Galileo). We deeply encourage every surveyors planning to purchase a GNSS receiver to give our X91 GNSS and SurvCE package a trial before making any decision. They will be surprised by such a combination of performances and features – all of that with an extremely affordable price point thus sizeable investment savings.
——————————————————————–
Mr. George Zhao, CHC Technology's CEO, has more than 18 years' experience in the GPS/GNSS industry with a broad-based background spanning executive, sales and marketing roles. He co-founded CHC in June 2003 and made the company one of the fastest growing GNSS market player. Prior to CHC, Mr Zhao held several senior management positions with navigation technologies companies in China and the USA. Mr. Zhao received a bachelor's degree from the Zhejiang University and an executive MBA from the Guanghua School of Management of Beijing University.