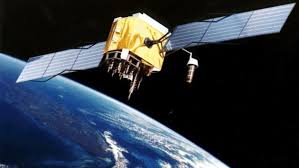 China launched the Gaofen 8 satellite on June 26, 2015, from the Taiyuan space center in northern China. The high-resolution, optical Earth-observation satellite is part of the Gaofen family, with Gaofen 1 launching in 2013 and Gaofen 2 launching in 2014. Together these satellites make up the civilian China High-resolution Earth Observation System (CHEOS).
Imagery from Gaofen 8 is meant to assist in land surveys, land-ownership evaluation, urban planning, road-network planning, crop-yield measurement and response to natural disasters. The launch vehicle was a Long March 4B rocket and was the second CHEOS launch of 2015.
The full CHEOS satellite series was approved in 2010 and is expected to be fully operational by 2020. There were just seven satellites planned in the approved series, and there's no indication why the series has been launched out of order and with an eighth numbered satellite.