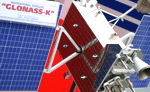 The Royal Academy of Engineering report concludes that we have become too reliant on GPS. To be clear, it is not questioning the use of GNSS technolgies, rather, it is stating that our dependence upon them is a risk given that there are no backup systems and these signals are susceptible to natural or man-made alteration. As a result, there is a potential danger.
The report states, "The Academy's study has identiied an increasing number of applications where PNT signals from GNSS are used with little, or no, non-GNSS based back-ups available. The trend is for GNSS to be used in a growing number of safety of lifecritical systems. Unfortunately, the integrity of GNSS is insufficient for these applications without augmentation. Non-GNSS based back-ups are often absent, inadequately exercised or inadequately maintained."
Looking at the truly exceptional progress that the U.S. has made in it's GPS program and the continuous services offered for about three decades, it is hard, if not impossible to remember an incident where the services were not available.
In fact, many of the earlier problems of under-canopy forestry operations, reception in distant locations and shifting from from static to kinematic operations have all served to improve service.
In addition, the augmentation and improvements of the Russian GLONASS satellite constellation has meant that not one, but two full compliments of navigation technologies are present – thereby reducing reliance on a single system.
Furthermore, the recent approval of the European GALILEO constellation and the launches of Chinese COMPASS satellites are resulting in the extension of GNSS services in a more diversified manner. One only has to buy a multi-functional GNSS receiver to gain the benefits of this diversification.
A more disturbing kind of risk can be revealed though. Criminal intent involving outright computer access and infiltration of satellite based technologies is on the agenda – and has proven to be a possibility recently in other networked IT applications. Efforts to meet these challenges certainly need to be in place, and people causing damage in these systems could truly be deemed murderous – providing damaged GNSS applications result in loss of life.
However, the argument that we may be too dependent on GNSS technologies rings similar to other times. For example, when the first in-car navigation systems appeared, many of us learned to use them with respect and caution. Not all road activities were included in programs, leading people to incorrect places etc.
When the first geographic information system (GIS) maps appeared in all their digital representations, many people thought we were too dependent on GIS, and that we should be careful using them – some even flatly refused to touch anything but a paper map.
Every day we are in jeopardy of infrastructure and systems that may fail. Where I live, transit strikes cause people headaches sometimes, weather reduces roadway use and can endanger life too – without a backup, and so on.
Stuff happens. But we go on and figure out alternate pathways to accomplish what we need to do. Imagine a day without GPS – I am sure you will survive.