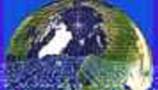 Japan has been working on the 'E-Land' national map since 2009. The 'E-Land' intiative attempts to integrate digital spatial information into one seamless integrated map for the entire country that anyone can access and use. Such a system provides basic content map content, supporting user markups and then re-integrates that information back into the entire networked national map system.
Source: Cyber Japan 'E-Land'
National maps can serve as much more than a collection of maps about country's physical resources. While inventories that include cadastral mapping, hydrography, rail and other features are important, if not integral to operations, the extension of these kinds of data for interaction with a host of business and public needs offers exceptional possibilities.
While examples like Singapore's 'Onemap' – a web mapping system that provides transportation information throughout the region are helpful for particular applications, national maps tend to be more broadly based. Singapore Land Authroity (SLA) integrates surveying services whereby cadastral information is used to provide real estate administration needs.
The National Geographic Information Institute of South Korea has similarly been involved in the development of a national map. In this case the data are used for "land, natural resources, living environment, and other facilities based on digital maps."
The concept of a national spatial data infrastructure NSDI) could be viewed as the collection of spatial data and resources into digital data archives for use nationally. However, the step that places all this information into the hands of people, supporting the use of national broadband networks, national spatial policy developments and the integration of communities that dynamically interact with such data is valuable.
Recent events like flooding in Australia, earthquakes in New Zealand, pipelines in the Middle East and even offshore marine mapping for environmentally sensitive and energy production areas, can all benefit from input that includes business and the public on a daily basis.
Providing basic map 'background' data and services is phenomenally important across nations. It can lead to new innovations, business expansion, product and extended services, and serve to avoid social conflicts while improving basic standards of living. As national mapping agencies see their roles continue to shift in a time of economic restraint and greater hostility and environmental disruption, it would serve them well to think about stimulating their economic bases (and populations) with the data and spatial services that help people to adapt, change and meet the continuing challenges in the environments where they live.