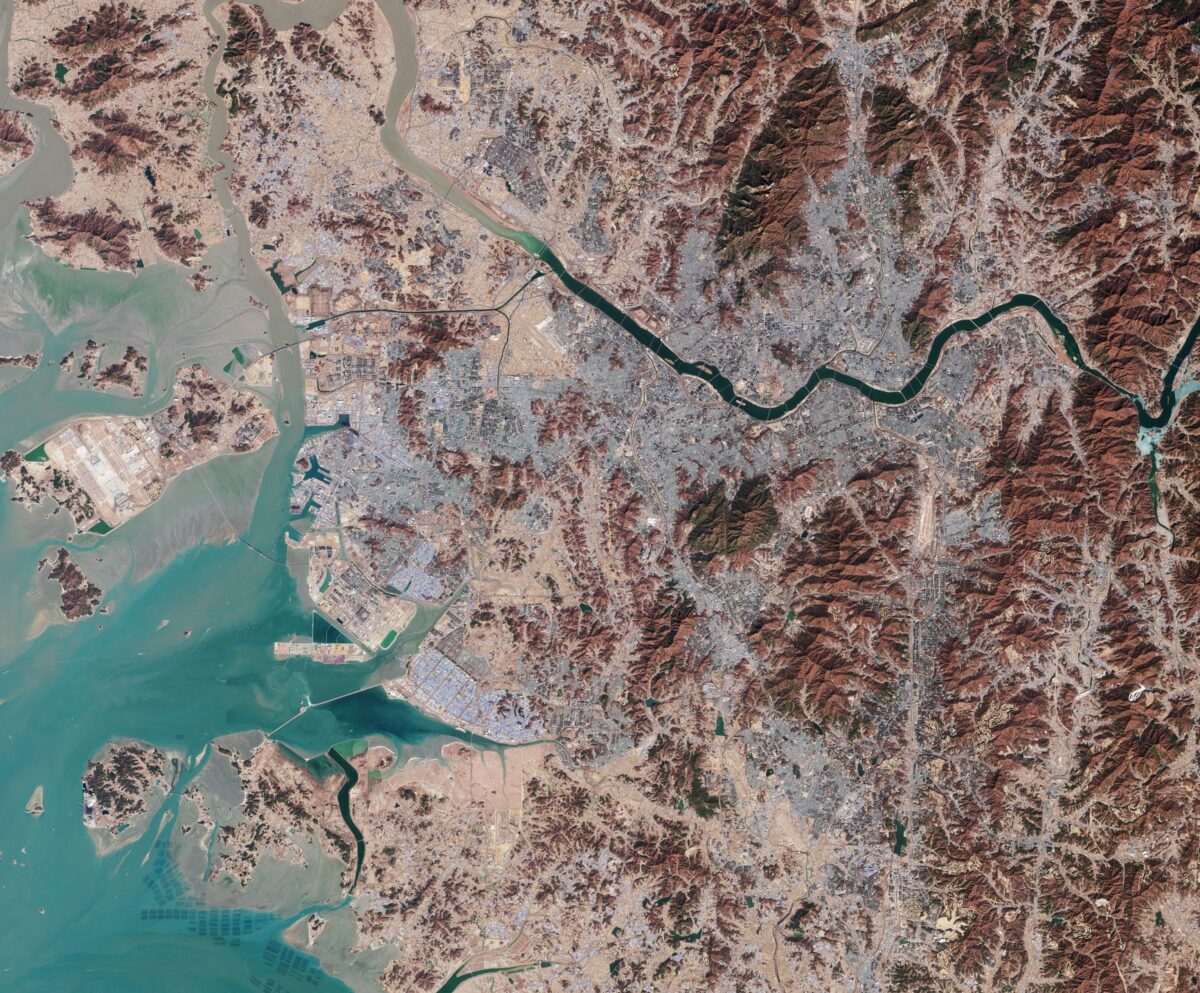 South Korea's capital city, Seoul, and surroundings are featured in this image captured by the Copernicus Sentinel-2 mission on Feb. 21, 2023. 
The Han River runs through the city, and to the right of the image it can be seen partly covered by ice. It is one of the biggest rivers in the Korean peninsula. It flows westward through Seoul into the Yellow Sea, named so because of the yellowish sand that colors its water. 
Seoul is surrounded by forested mountains, which appear brown in this wintry image. Bukhansan National Park lies just north of the city. The park is like an island, acting as a big green lung for the surrounding urban environment. 
West of Seoul lies the coastal city of Incheon, which serves as Seoul's chief port. The Incheon International Airport, South Korea's main airport, is clearly visible in the image to the west of the large artificial island. 
Image Credit: Contains modified Copernicus Sentinel data (2023), processed by ESA