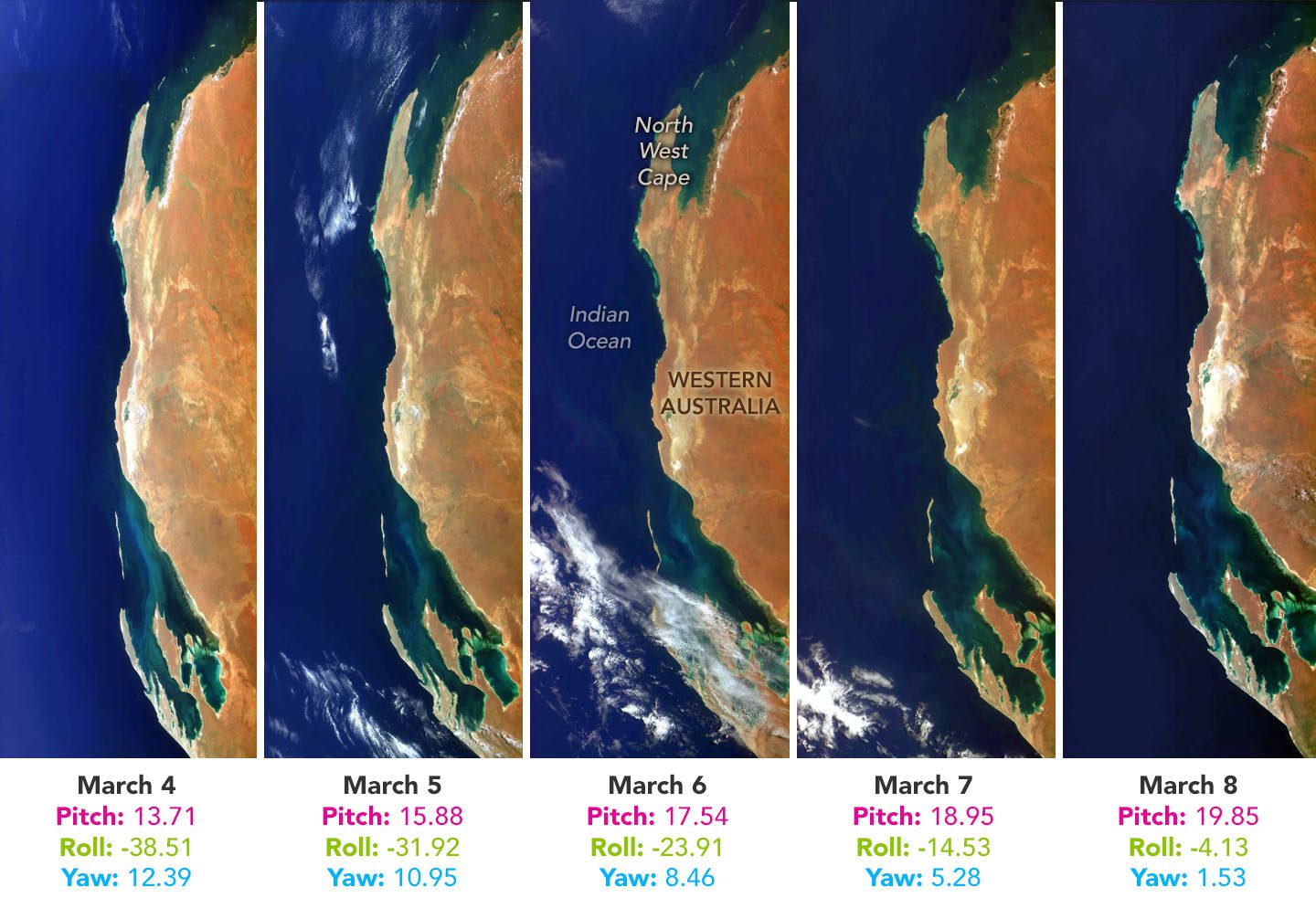 The SeaHawk satellite is a very small satellite designed to monitor ocean color and coastal ecosystems. It measures just 10 centimeters by 10 centimeters by 30 centimeters and flies in a polar orbit at 585 kilometers (363 miles) in altitude. The mission was funded by private grants and the hardware was built and managed by a team from the University of North Carolina, Wilmington, the Skidaway Institute of Oceanography, Cloudland Instruments, and AAC-Clyde Space. NASA scientists assisted in the development and have since worked to integrate the data with other ocean color datasets.
According to longtime NASA ocean scientist Gene Feldman, the team initially set out to prove that it is possible to collect scientifically sound ocean color data from a cubesat. Having achieved that over the past year, the SeaHawk team has raised its sights. They are now working to prove that they can gather observations of the same patch of water on multiple consecutive days.
These natural-color images above were acquired on March 3-8, 2022, by the HawkEye sensor aboard the SeaHawk CubeSat. Though SeaHawk's orbit around the Earth changes each day by a few degrees of longitude, mission operators were able to observe the same patch of the Australian coastline for six consecutive days by slightly tilting the satellite on each new overpass.
Image Credit: NASA Earth Observatory images by Joshua Stevens, using SeaHawk/HawkEye imagery courtesy of Alan Holmes and Gene Feldman, NASA's Ocean Color Web