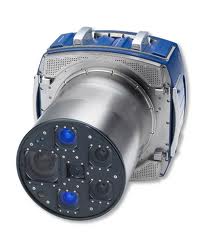 UAVs are generating much interest in the public and consumer markets. These technologies have matured in recent years for consumer use, although military grade UAvs have been available for quite some time. While the latter would be useful for consumers, that is not likely to happen any time soon, leaving a distinction between military and consumer grade UAVs. This article will address consumer grade UAVs when mentioned.
Digital photogrammetry and airborne digital cameras have been available for a long time. Their history has included many innovations, much research activity, a large amount of remote sensing knowledge and several spinoff activities, as well as firming up professional credentials and professional organisations for the use and application of these technologies.
Digital aerial cameras today are capable of acquiring exceptional images whose pixel resolution far exceeds those in UAVs. That is a distinct advantage for high quality imagery gathered from digital airborne cameras such as Ultracam, ITRES and Z/I Imaging Solutions – considered large-format cameras as compared to UAVs which we would consider as small-format cameras.
Large-format cameras will be mounted in aircraft, and include specially equipped operators and digital imagery processing. UAVs by comparison will include a small airplane that is unmanned and fitted with a digital consumer grade camera that is small enough to be carried and flexible enough that it can endure the ride.
The ability to store digital imagery online (within the camera or storage medium) is an integral factor when capturing large volumes of imagery. Most UAVs are restricted in this regard, whereas most large-format cameras are designed with this consideration in mind. Furthermore, the ability to process digital imagery is usually part of the work flow for professional cameras as compared to UAVs, which may have variable processing capabilities. Mosaics, edge matching, color processing, geo-referencing, orthophoto capability and flight planning among other factors, are all integral to high quality imagery – and most UAV in the consumer space lack these capabilities to large extent. Although I have seen a few UAVs that come with rudimentary processing software.
Let's face it: if your job is to provide imagery for a city or some other application over a large area that requires high quality imagery, quickly and effectively answering image intelligence questions, then a digital airborne camera for large-format data gathering is still the way to go.
On the other hand, if one is a farmer in need of making local maps or a needing tourism related or similar imagery, then a UAV will work just fine.