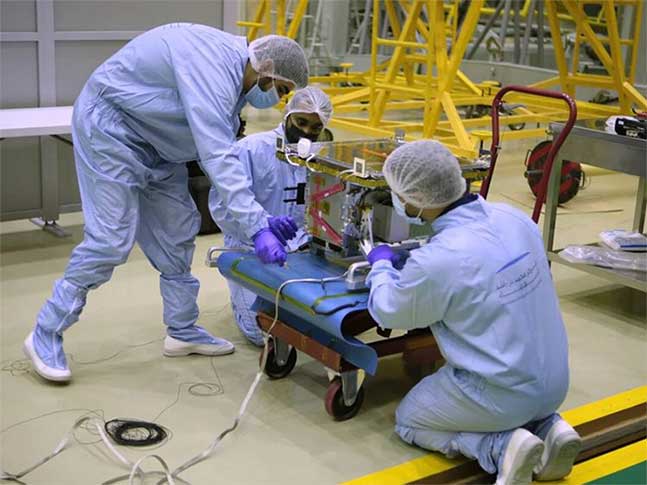 Dubai Municipality announced the successful launch and deployment of DMSat-1, an atmospheric monitoring microsatellite built by Space Flight Laboratory (SFL). DMSat-1 launched on March 22, 2021, from the Baikonur Cosmodrome in Kazakhstan aboard a Soyuz rocket. 
SFL developed DMSat-1 under contract to the Dubai-based Mohammed Bin Rashid Space Centre (MBRSC) in the United Arab Emirates (UAE). The 15-kg microsatellite was built on SFL's space-proven Next-generation Earth Monitoring and Observation (NEMO) platform.
DMSat-1 carries two instruments onboard. The primary payload is a multispectral polarimeter that monitors aerosols, which are typically fine particles of liquids and solids in the upper atmosphere often caused by anthropomorphic sources. Aerosols also correlate to natural phenomena such as dust storms. The secondary payload is a pair of spectrometers for detection of greenhouse gases, such as carbon dioxide and methane. 
Image Credit: GKLS and MBRSC