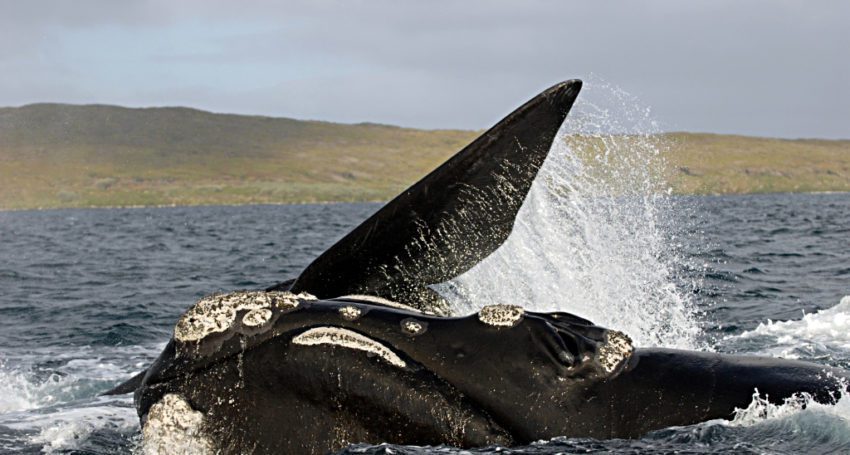 South Australian scientists are helping track southern right whales in search of summer foraging grounds, with a new report recording the first contemporary data on this seasonal migration. The study could provide valuable information in making guidelines to protect the species as numbers rebound from devastating whaling from 1790 to 1980.
Six whales were tracked using satellites in the multi-site study to monitor whales as they travelled from winter calving grounds in Australia and New Zealand.
Scientists, including corresponding author Alice Mackay from the South Australian Research and Development Institute, found the whales likely summer foraging grounds were in southwest Western Australia, along with the Subtropical Front and Antarctic Waters.
"(This provides) new information on migratory corridors and identifying areas of restricted research and increased residency which could be indicative of feeding," the paper reported.
Winter calving grounds for southern right whales extend from Western Australia across southern Australia to the New Zealand sub-Antarctic Islands.
During summer, these whales are thought to migrate from coastal waters to feed but knowledge about their feeding ground locations are only inferred from historical whaling data.
Three whales from South Australia's Head of Bight were tagged along with two whales at the Auckland Islands in New Zealand and one at Pirates Bay in Tasmania. Australian, New Zealand and American researchers then tracked the whales finding they travelled distances ranging from 645 kilometers to 6,381 kilometers over an average of 78.5 days.
Likely foraging grounds identified were southwest Western Australia, the Subtropical Front, and Antarctic Waters, with the Subtropical Front appearing to be a summer feeding ground for both New Zealand and Australian southern right whales from the Head of Bight calving area.
The paper said this data indicated potential human impacts on whales during this time could be better managed to protect the species.