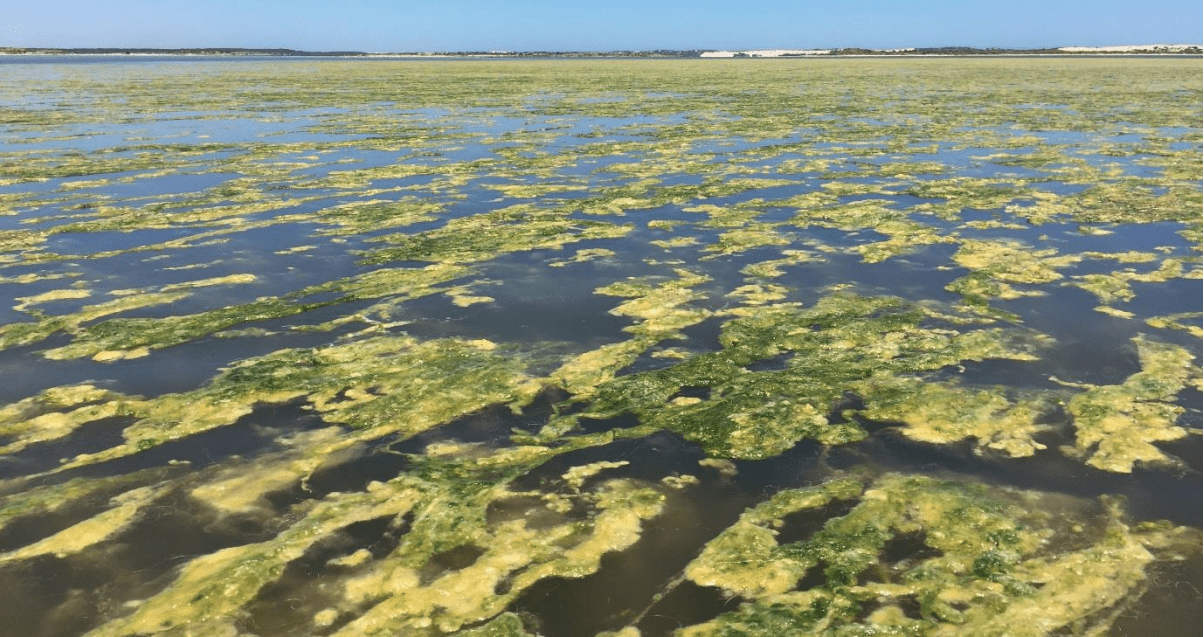 The satellite tracking is helping researchers map floating algae as it suffocates vital food plants in one of Australia's most important bird habitats.
Filamentous algae are decimating aquatic plants in the southern Coorong as it blocks seeding and germination, according to project leader Professor Michelle Waycott.
The plants include Ruppia tuberosa, also known as widgeon grass, one of the most important food sources for birds in the internationally renowned RAMSAR-listed refuge at the southern end of the Murray Darling Basin in South Australia.
"I wouldn't normally do this kind of work as head of the herbarium in Adelaide, but I felt I could make a difference, I feel we have a small window of opportunity to make a difference," Waycott said.
The Drivers and Controls of Filamentous Algae and Aquatic Plants project is investigating ways to track and then control the algae. It draws in the University of Adelaide's remote-sensing team in designing the new method to detect and map floating algae through satellite imagery.
Waycott, who is a professor and chief botanist at the University of Adelaide and the State Herbarium of South Australia, said the team was looking at older Landsat imagery from the Coorong stretching back to the 1980s.
"And we did the assessment last year (using satellites) and finished the work in November and December, and from that we have established a method to trial this year in late spring, early summer," she said.
"If this works the way we think it will, this year we can use the data to go back through time and reassess how quickly these algal blooms have occurred."
Research already shows falling numbers of waterbirds, particularly fairy tern and migratory shorebirds, in the Coorong region that is considered the Murray Darling basin's most important refuge for waterbirds.