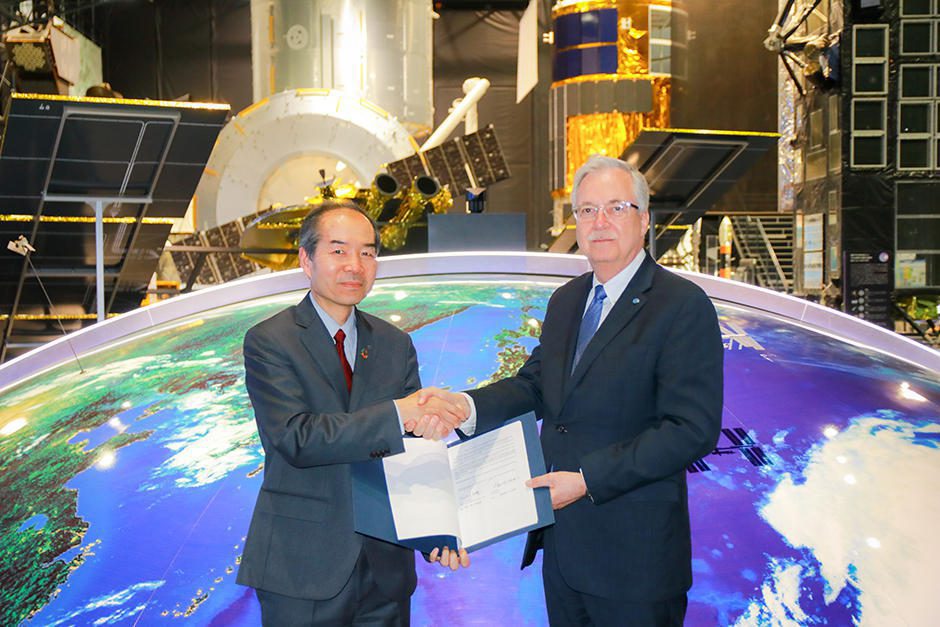 Japan Aerospace Exploration Agency (JAXA) agreed to collaborate with Food and Agriculture Organization of the United Nations (FAO) on data utilization of Earth-observation satellites. Imai Ryoichi (left), JAXA vice president, and Daniel Gustafson (right), FAO's Deputy Director-General for Programmes, signed the Memorandum of Understanding at JAXA Tsukuba Space Center on Jan. 23, 2020.
Leveraging this cooperation, JAXA and FAO will be monitoring forests and mangroves around the world by JAXA's satellites with L-band Synthetic Aperture Radar (SAR). 
Only JAXA has observed forest using L-band radar (SAR) technology from 1992. Observation data of global forests that JAXA has been accumulating for over 25 years will be provided to the System for Earth Observation Data Access, Processing and Analysis for Land Monitoring (SEPAL), which is FAO's toolkit for monitoring forest and land-use. Additionally, this cooperation supports JAXA to improve the accuracy of its satellite data.