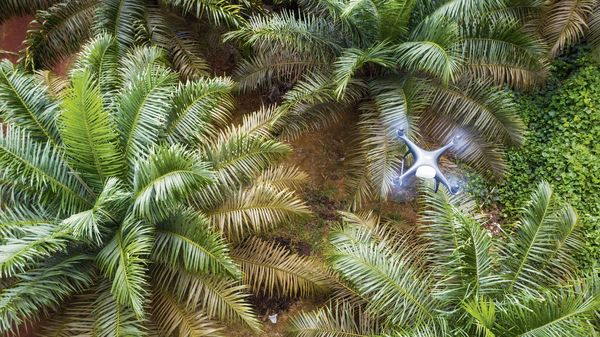 As haze blanketed large tracts of Southeast Asia in October 2019, office workers with Genting Plantations Bhd. in Jakarta were investigating the source of the choking smoke more than a thousand kilometers away.
Images collected from drones flying up to 400 meters (about 1,300 feet) above Genting's oil palms help the company spot fires in remote and inaccessible areas. It's part of a technology drive catapulting palm oil, the world's most-consumed vegetable oil, from dependence on manual labour to becoming one of the fastest-growing markets for commercial unmanned aircraft.
"We monitor satellite images twice a day, and if there are any hot-spots near our boundaries, we'll alert the plantation to take action," said Narayanan Ramanathan, Genting's senior vice-president of plantation advisory. "If it's too far away and we can't access it by road, we'll send a drone to check." 
With oil-palm plantations spread across some 22.3 million hectares of Malaysia and Indonesia—an area almost the size of the United Kingdom, the industry represents fertile ground for drone sales. Agricultural industries accounted for more than a quarter of the $2.67 billion in commercial drone sales in 2016, according to Allied Market Research. Demand will expand about 22 percent a year, reaching $2.44 billion by 2022, it says.
Click here for more information.
Photo Credit: Bloomberg