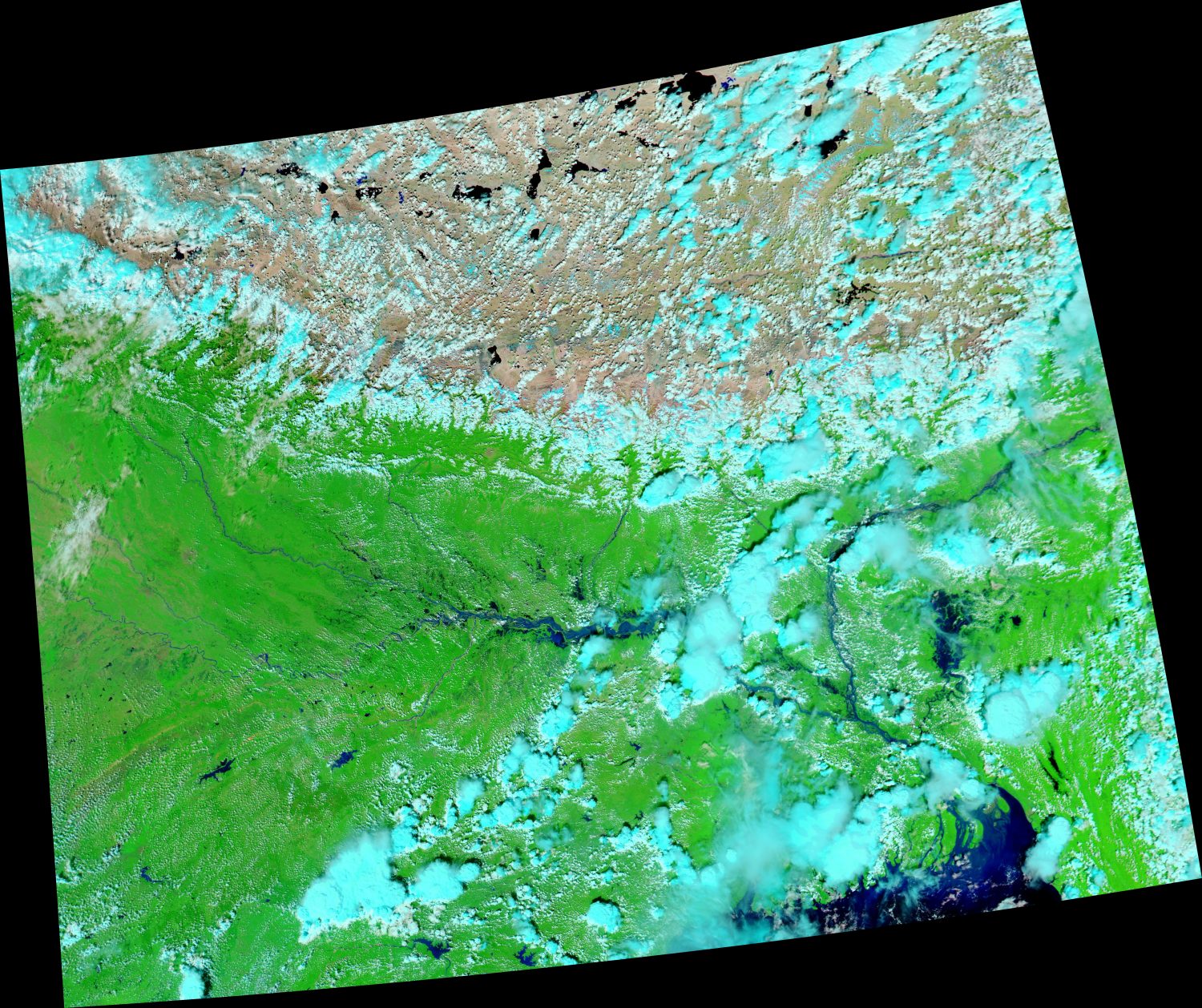 India's 2019 monsoon season has been one of the most unusual in recent decades. From June to September 2019, India received the highest amount of monsoonal rain in 25 years of records. According to the India Meteorological Department, those rains are not expected to retreat until at least October 10, 2019, which would be the latest withdrawal of the monsoon in the country's recorded history.
The monsoon usually accounts for around 70 percent of India's annual rainfall, but the surplus this year has caused major hardship. According to local media, floods this year have displaced or injured at least 2.5 million people in 22 states and killed several thousand.
The most recently affected area is the state of Bihar in eastern India. In just a few days in late September, extreme rainfall covered many areas with knee-deep water. This image (acquired by the Moderate Resolution Imaging Spectroradiometer (MODIS) on NASA's Aqua satellite) shows the flooding around the Ganges River in Bihar. 
Image Credit: NASA Earth Observatory images by Joshua Stevens, using MODIS data from NASA EOSDIS/LANCE and GIBS/Worldview.