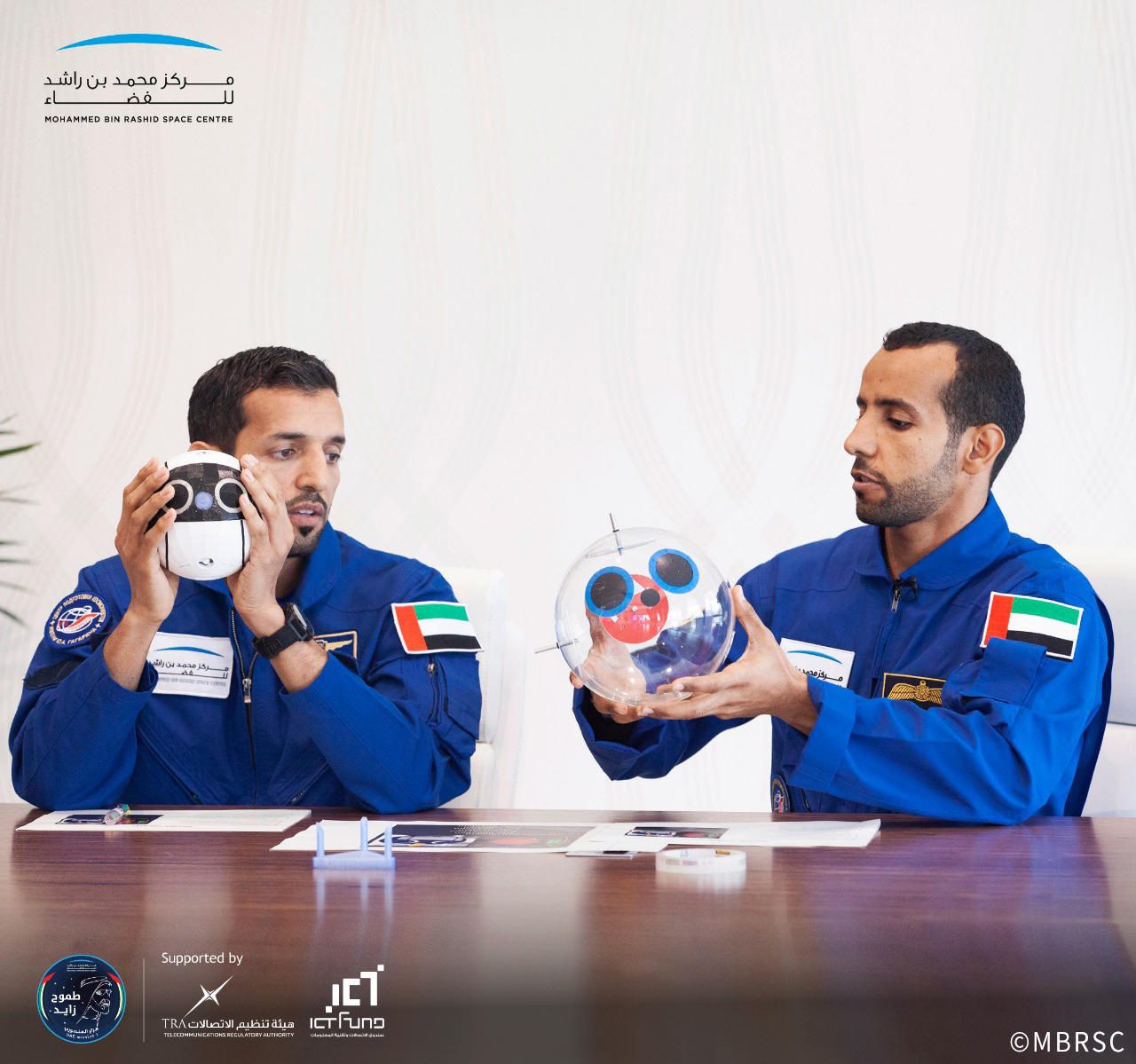 Japan Aerospace Exploration Agency (JAXA) and The Mohammed Bin Rashid Space Centre (MBRSC) of the United Arab Emirates will cooperatively perform an educational project that uses JAXA's "Int-Ball," a camera robot for the International Space Station, when the UAE astronaut gets onboard the International Space Station for the first time.
In this project, of which the purpose is human resources development in the space technology field, the UAE astronaut staying on the International Space Station (ISS) from Sept. 25, 2019, (scheduled) will carry out an educational mission to explain the attitude control of a spacecraft by using the Int-Ball on the Kibo on Sept. 30 (scheduled). The mission will be streamed real-time on the Internet. Also on the same day, the UAE astronaut will have a question and answer session with the UAE students in the control room of JAXA's Tsukuba Space Center and at MBRSC in Dubai.
In addition, in order for the students to further understand the experiment on the Kibo prior to the educational mission in space, JAXA and MBRSC will cooperatively hold seminars on space robot technologies and the attitude control technology of a spacecraft, geared towards UAE students on September 9 and 10 in the University of Dubai and Khalifa University, respectively.