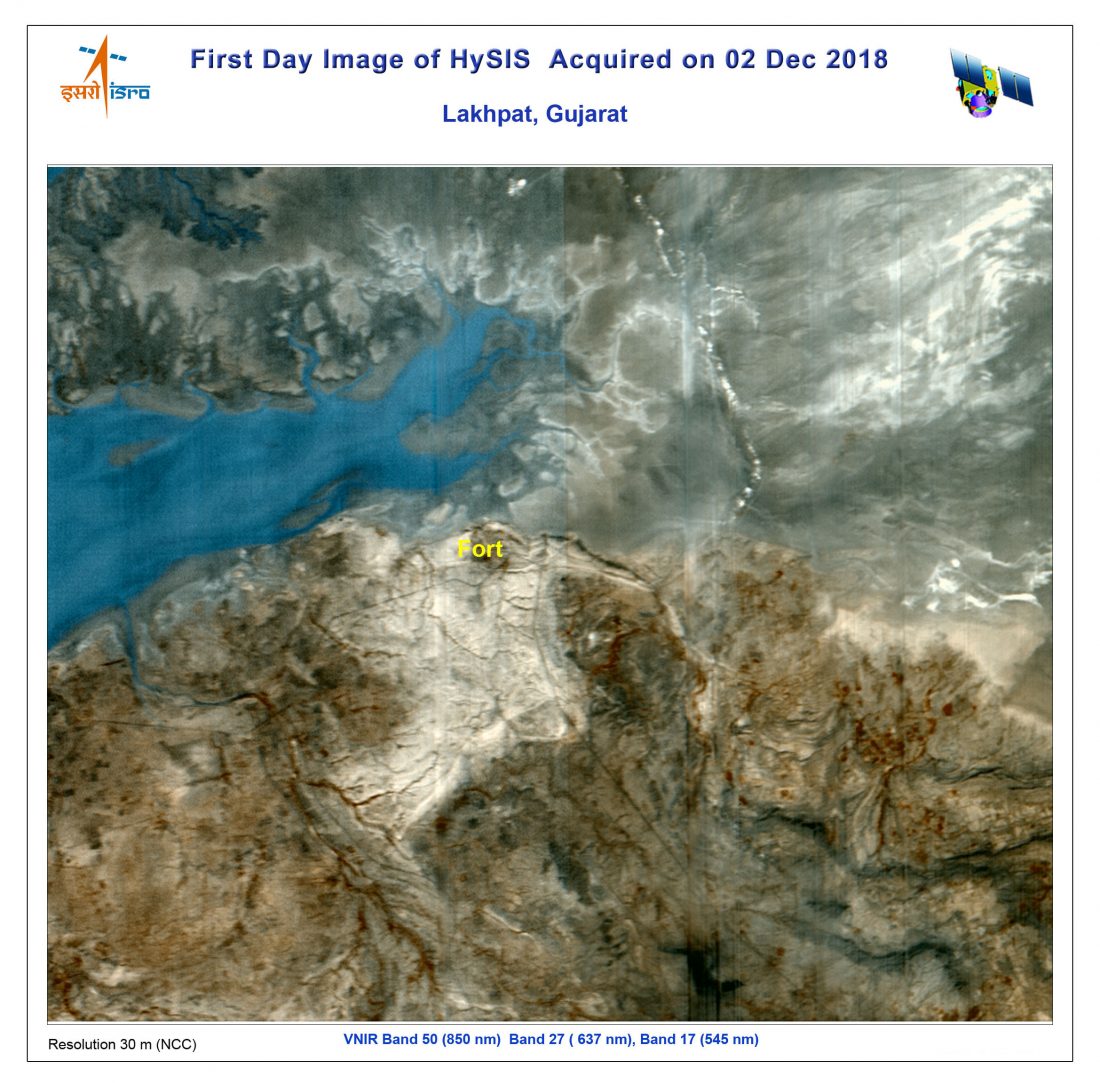 A PSLV-C43 rocket lifted off on Nov. 29, 2018, from the Satish Dhawan Space Centre SHAR, Sriharikota, and successfully launched India's Hyper spectral Imaging Satellite (HysIS) and 30 international co-passenger satellites.
HysIS is an Earth observation satellite configured around ISRO's Mini Satellite-2 bus. The primary goal of HysIS is to study Earth's surface in visible, near infrared and shortwave infrared regions of the electromagnetic spectrum.
The first daytime image from HysIS was acquired at NRSC Hyderabad on Dec. 2, 2018, covering parts of Lakhpat in Gujarat. The sample color composite image represents VNIR spectral bands.