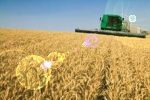 The Australian government's new Carbon Farming Initiative has tremendous potential benefits for Australia agricultural producers and the public in general. The Bill passing this week, would establish a carbon credit benefit of $23 per tonne of carbon. "The carbon credits generated by landholders and farmers through the Carbon Farming Initiative can be sold to companies, like those currently participating in the National Carbon Offset Standard, so they can offset their carbon pollution," Minister for Agriculture, Fisheries and Forestry, Senator Joe Ludwig, said in ABC Rural.
To understand the benefits of this new system, it is important to follow the approaches for agricultural production and land management. Precision farming has a major role under these kinds of systems because the goal is not only to achieve maximum production, but to do so sustainably in such a way that carbon is sequestered or stored in the soil. To a soil scientist or agronomist this means improving the soil quality.
Achieving this goal does not necessarily mean low production, it can mean very high levels of production – provided the carbon is managed. As soil quality improves, soil carbon tends to increase. As soil carbon increases, then water holding capacity also increases – meaning more water availability for crops and ecosystems. This is an extended reason why this Bill has far reaching implications, it acts to also increase biodiversity, water availability, improved soil structure and food production capacity. These benefits have tangible and real gains to local and national objectives, with assignable monetary gains.
Managing for carbon means a higher need for land management tools including aerial sensing, satellite imagery, GNSS navigation equipment and advanced landscape management software.
Remote sensing tools can provide up-to-date spatial information about crop and land production in-situ. This knowledge helps to provide an overall understanding of carbon status for growing crops. At the same time, soil sampling tools and technologies, which also need to be geo-referenced, become more important along with the management systems for handling variable rate inputs. Ferilizers and herbicides are dependent on strategic landscape based decision making, linking through the data coming from imagery, soil samples and operations.
Finally, one can be assured that claiming the carbon credits will be much easier, without debates and conflicts, provided a digital data system supporting carbon management is in place.
Suddenly we are not just farming a piece of land, but a complete network of data with full enterprise support.