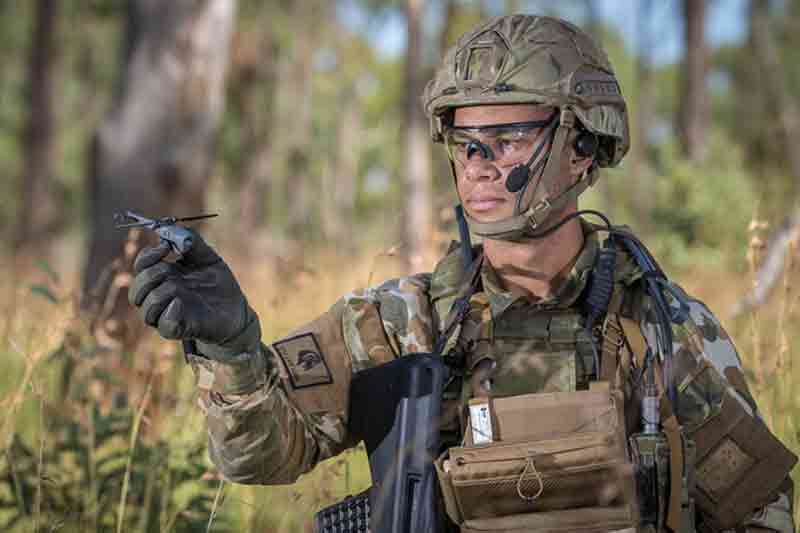 As recently announced by the Australian Department of Defence, unmanned aerial systems (UAS) will soon be rolled out to Australian Army soldiers in Brisbane following the completion of the Black Hornet Nano UAS Program.
The Black Hornet Nano UAS rollout and sustainment is an A$18 million project and is a key capability milestone for the Army as it continues to be a technologically advanced force.
According to the press statement, the Australian Army has been the largest and most experienced operator of UAS in the country for well over a decade. The Australian Army operate several UAS, ranging from the nano-sized reconnaissance Black Hornet to large, nine-hour endurance surveillance systems such as the Shadow 200.
Photo Credit: Australian Department of Defence