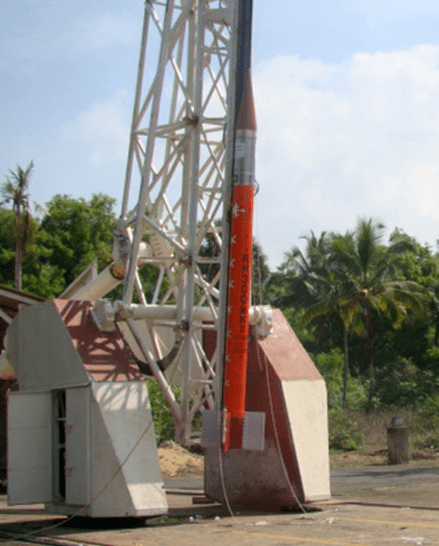 The 21st flight of ISRO's RH300 Mk-II Sounding Rocket was launched on April 6, 2018, from the Thumba Equatorial Rocket Launching Station (TERLS), VSSC, Thiruvananthapuram. In this launch, the single-stage indigenous Sounding Rocket successfully expelled the chemical Trimethylaluminum (TMA) at altitudes between 90-108 kilometers, marking the first successful TMA experiment with an indigenous rocket.
Scientific objectives of the mission are to measure the ionospheric density and neutral winds in the E-Region of the ionosphere using two independent techniques as well as to cross validate the measurements of wind by these techniques, investigating the modulations in the neutral wind along with electron density at dynamo heights and their implications in providing a trigger for the generation of equatorial Plasma Bubble and assessing the role of wind shears in generation of E-region irregularities.
Click here for more information.