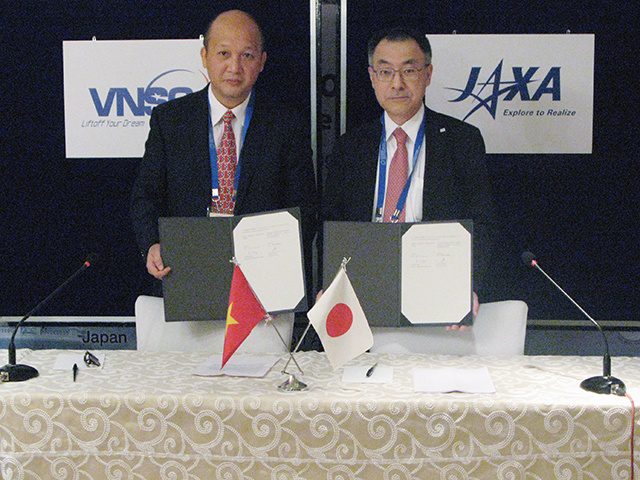 On Nov. 17, 2017, the Vietnam National Space Center (VNSC) and the Japan Aerospace Exploration Agency (JAXA) agreed to cooperate in the field of Public Affairs.
JAXA will provide scale models to be exhibited at the Vietnam Space Museum, which is under construction in Hao Lac Hi-tech Park in Hanoi. JAXA also will provide advice to VNSC on the museum exhibit and the operation of the museum.
Vietnam and Japan have close cooperative partnerships in many fields, such as remote-sensing satellites and applications, space experiments in "Kibo," and development and deployment of small satellites.