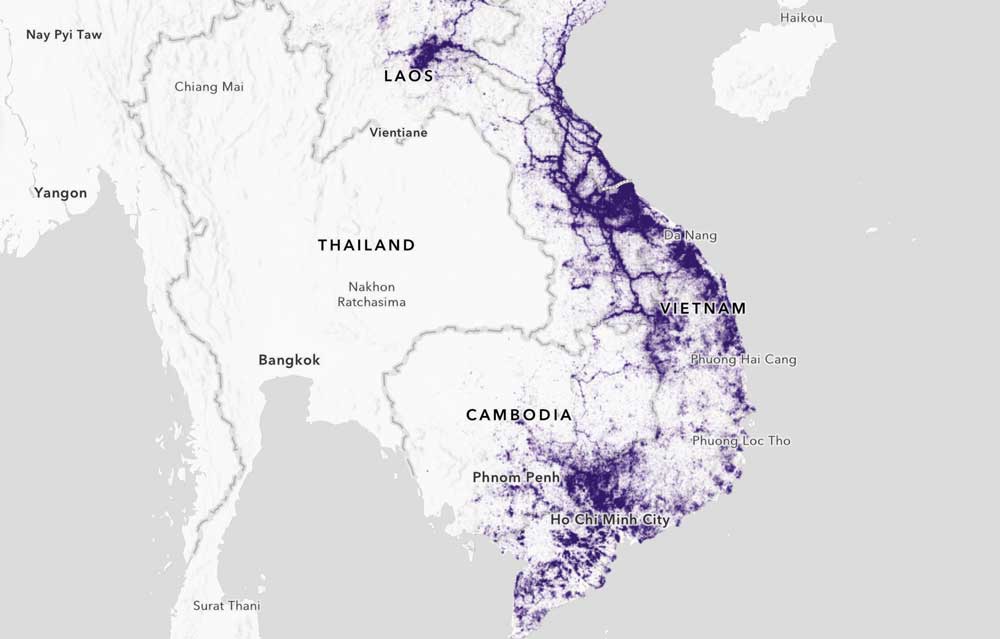 Between 1965 and 1975, the United States and its allies dropped more than 7.5 million tons of bombs on Vietnam, Laos and Cambodia—double the amount dropped on Europe and Asia during World War II. Pound for pound, it remains the largest aerial bombardment in human history.
In late 2016, the U.S. Department of Defense publicly released records of almost every bombing and ground-attack mission flown during the Vietnam War. (Ground-attack missions are strikes against ground targets using rockets, missiles, cannons and other non-bomb ordnance.)
A new Esri story map shows nearly every bombing and ground-attack mission conducted between 1965 and 1975. (No missions from 1974 are visible, as the records from that year lack geographic coordinates.) Visit the story map here.