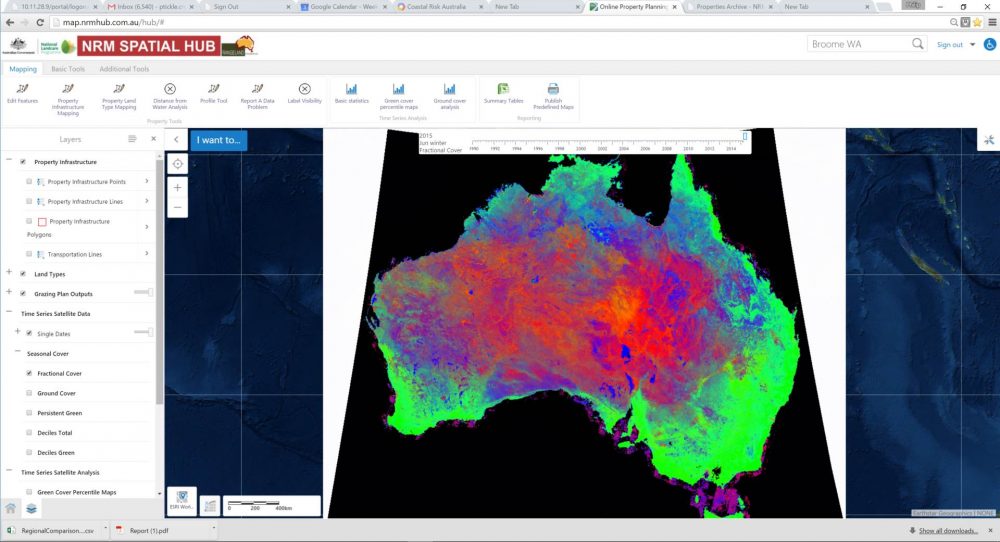 Advances in spatial technology that enable digital agriculture, including a next-generation national positioning system and real-time monitoring of soil moisture levels from space, will take center stage in April 2017 at the International Symposium on Digital Earth & Locate17 in Sydney, Australia.
A new national positioning system accurate to between 2-10 centimeters—as opposed to 5 meters with today's satellite-based GPS—will boost Australia's economy by $73 billion or more during the next 20 years, much of it in agriculture, said Dr. Peter Woodgate, CEO of the Cooperative Research Centre for Spatial Information (CRCSI).
"To adopt techniques like precision agriculture and controlled traffic farming, farmers need to be able to position equipment and sensors with about 5-centimeter accuracy," noted Woodgate. "The conference will showcase space-based augmentation systems—including Australia and New Zealand's joint initiative—which, subject to testing, are well on the way to achieving that."
"Leveraging other regional efforts, such as a Japanese satellite-based system recently trialled in Queensland, it will be possible to remotely control unmanned autonomous vehicles like driverless tractors from space," he added.