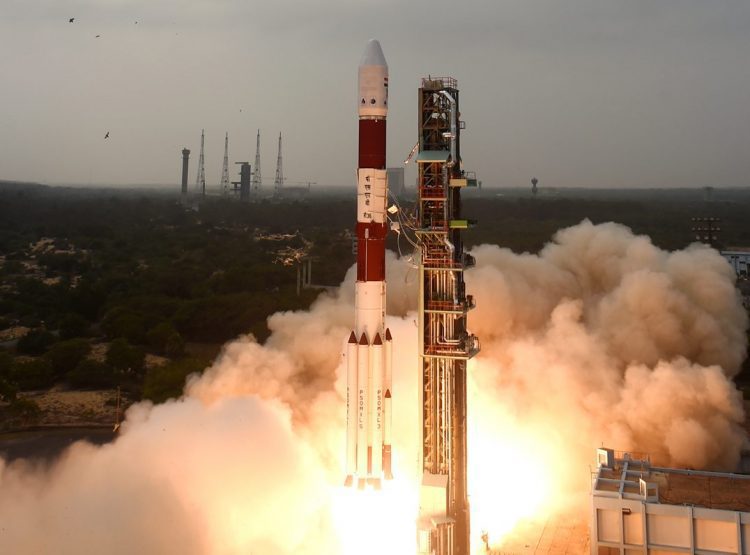 On Dec. 7, 2016, the Indian Space Research Organisation (ISRO) Polar Satellite Launch Vehicle successfully took of from the Satish Dhawan Space Center and placed ISRO's RESOURCESAT-2A remote-sensing satellite into orbit. The satellite weighs 1,235 kilograms and was injected into an 817-kilometer polar sun-synchronous orbit at around 20 minutes into the flight.
RESOURCESAT-2A carries three payloads: a high-resolution linear imaging self-scanner (LISS-4) camera operating in three spectral bands in the visible and near-infrared region (VNIR) with 5.8-meter spatial resolution and a five-day revisit capability; a medium-resolution LISS-3 camera operating in three spectral bands in VNIR and one in the shortwave infrared (SWIR) band with 23.5-meter spatial resolution; and a coarse-resolution advanced wide-field sensor (AWiFS) camera operating in three spectral bands in VNIR and one band in SWIR with 56-meter spatial resolution.
RESOURCESAT-2A also carries two solid-state recorders with 200GB each to store image data taken by its cameras, which can be read out later to ground stations.
The resource-mapping satellite is expected to aid in urban planning and crop monitoring as well as improve emergency response to natural disasters. The mission will track agriculture, water resources, soil contamination and the growth of Indian cities.