Wednesday, September 19th, 2012
Topcon Positioning Systems (TPS) announces the industry's lightest, ultra-compact dual-frequency positioning engine, the B110 GNSS receiver board. The B110 is the first GNSS board with Topcon's new Vanguard™ ASIC, supporting 226 universal channels for GPS, GLONASS...
Tuesday, September 18th, 2012
3D Laser Mapping has launched a revolutionary hand held laser scanner designed to make 3D capture more accessible. Developed by Mantis Vision, the MVC-F5 operates at speed, capturing millimetre accurate measurements in seconds. It can be used...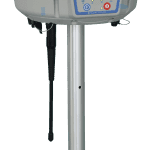 Tuesday, September 18th, 2012
After the launch of the new S9III and S7, STONEX Europe introduces the new S8 to complete the family of GPS/GNSS receivers, therefore expanding the range of products on which the company has decided to invest deeply.
Tuesday, September 11th, 2012
The Leica Zeno 5 has just been launched as the latest addition to the Leica Zeno GIS line of surveying instruments.
Tuesday, September 11th, 2012
Sokkia Corporation announces a redefinition of 'robotics' with its SX series of total stations, a compact, lightweight system containing the most modern technology available in the marketplace today.
Thursday, September 6th, 2012
Topcon Positioning Systems (TPS) has released the Tesla RTK, a GNSS network RTK rover system integrated into the recently introduced cross-over tablet controller, the Topcon Tesla™. The new rover is designed to combine the power of network...
Monday, August 27th, 2012
Applanix, a leading provider of mobile mapping and positioning solutions, introduced today its POS AV™ and POSTrack™ 310, a new Position and Orientation System and Flight Management System (FMS) for airborne mapping. POS AV and POSTrack 310...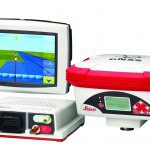 Monday, August 27th, 2012
Leica Geosystems today announced the latest release of the RTK base station for the farming industry, Leica GeoAce. With the accelerating rate of technology adoption within the Agriculture sector and the markets...
Wednesday, August 22nd, 2012
Geneq Inc. is pleased to announce the SXBlue III GNSS, a palm-sized GNSS RTK receiver that uses both GPS and GLONASS for real-time, centimeter accuracy. Via Bluetooth, it brings centimeter accuracy to any smartphone, handheld, tablet, or...