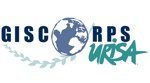 Thursday, January 26th, 2012
The U.S.-based Urban and Regional Information System Association (URISA) has been coordinating global volunteer mapping projects since 2003. To date there have been 80 missions with nearly 250 volunteers deployed on such projects as disaster response, GPS...
Wednesday, January 4th, 2012
Indonesia is expanding rapidly as the economy flourishes. Recently the country's credit rating was upgraded to investment grade as the economy rolls forward on about 6.5% growth per year. But the existing infrastructure is in need of...