visionmap
Monday, May 16th, 2016
Tel Aviv, Israel – May 16, 2016. ChinaRS, a leading Chinese geospatial services company, has upgraded its two VisionMap A3 airborne mapping cameras to A3 Edge, the newest and most advanced camera in VisionMap's A3 series. VisionMap's...
Tuesday, February 23rd, 2016
Tel Aviv, Israel – February 23, 2016 — VisionMap, leading provider of aerial survey and mapping systems, has announced the upcoming release of LightSpeed 4.0, the newest version of its flagship photogrammetric processing suite. LightSpeed 4.0 includes several...
Monday, January 5th, 2015
Ramat Gan, Israel, Jan. 1, 2015—VisionMap Ltd. announced that after many years leading the company, Yaron Vilan concluded his term as VisionMap's CEO. Yaron, together with the VisionMap team, took the company from an idea to an...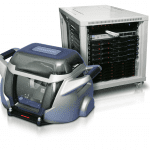 Tuesday, October 30th, 2012
Vekta is a leading Australian land, engineering and aerial survey provider, providing spatial and surveying solutions to major national and international projects, consulting to a broad range of industries including property development, construction, mining, infrastructure and various...
Friday, May 18th, 2012
VisionMap Ltd, announced today that its A3 digital aerial camera imagery is now supported by Intergraph's LPS photogrammetry software. This new compatibility provides LPS users the ability to perform stereo compilation with A3 imagery for mapping applications....
Thursday, May 10th, 2012
VisionMap Ltd. announced today its sales partnership with ChinaRS Geoinformatics Co., Ltd. Tianjin China. ChinaRS Geoinformatics Co., Ltd. Tianjin China will provide sales and marketing services for VisionMap's A3 Digital Mapping Systems. ChinaRS Geoinformatics Co., Ltd. Tianjin...

Wednesday, May 12th, 2010
VisionMap emerges from Israel as a successful digital aerial camera manufacturer. Based upon new approaches for gathering high resolution images over wide areas, the company has gained attention with it's A3 system. Vector1 Media editor Jeff...