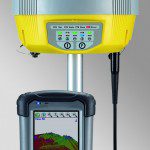 Tuesday, October 4th, 2011
A new member of GeoMax's complete and...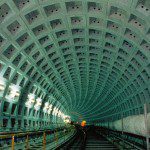 Thursday, September 29th, 2011
Tunnelling has gone high-tech. Integrating survey data, monitoring information, data management and collaborative interaction, tunnelling is a shared effort and technologies are increasingly being integrated toward common web-based management systems. As tunnels proceed, machinery wear, alignment, shift...
Tuesday, September 13th, 2011
An ADB press release said a technical assistance grant of $800,000 is associated with the loan supporting implementation of the Strengthening Governance Management Project (SGMP), and capacity development of its executing agencies. It also said, the project will...
Thursday, September 1st, 2011
MEO Australia Ltd. has purchased 323 sq km (125 sq mi) of Fugro Multi Client Services Pty Ltd. seismic survey with processing to come from offshore Western Australia in permit WA-361-P. MEO says this fulfills the work commitment for year...
Monday, August 1st, 2011
With each pass over Japan's ravaged landscape in the hours and days after March's devastating earthquake and tsunami, DubaiSat-1 collected images of large swaths of toppled towns, scanned the dramatically altered coastline and zeroed in on the...
Monday, August 1st, 2011
As detailed in the August edition of Landwrap, the spatial parcel improvement (SPI) project captures and adjusts survey data from existing survey plans to improve the accuracy of the cadastre in high priority areas. The two-year project...