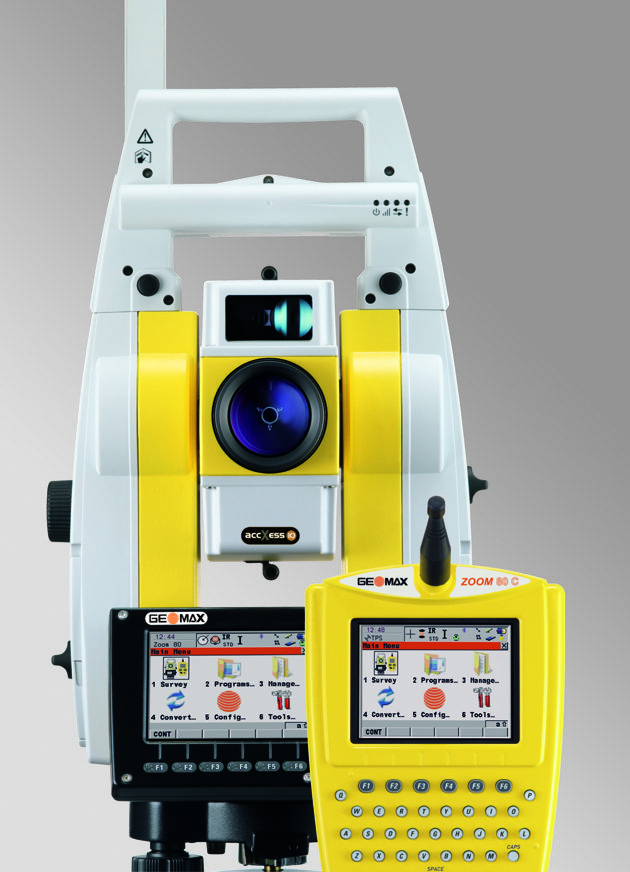 Zoom80 R and Zoom 80 S Total Stations
The Zoom80 R robotic and Zoom80 S servo total stations find, track, and aim reflectors fully automatically and reliably. The use of a passive reflector reduces not only the pole weight dramatically, but also provides independence from additional batteries. Navigation Light, a full alphanumeric keyboard and
removable memory in combination with the controller's IP67 make the Zoom80 series the tool of choice when it comes to working in tough environment-simply "works when you do".
Zoom80 C Controller
Working with the same software on the remote data logger GeoMax Zoom80 C as well as on the total station means complete functionality wherever it is needed providing full flexibility.
A Robotic Total Station at an Affordable Price
Business Development Director Alois Geierlehner comments "Times when robotic and servo total stations were a product for a selected high price market are over. Introducing the Zoom80, robotic and servo go mainstream- without frills, at an affordable price, ensuring sustainable quality."
Read More
Geomax Zoom80