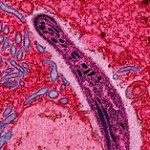 Thursday, March 21st, 2013
A high-resolution surveillance-response system has been developed within a geographic information system (GIS) to support malaria elimination in the Pacific. The application of a GIS-based spatial decision support system (SDSS) to automatically locate and map the distribution...
Thursday, July 28th, 2011
The Asia Pacific air traffic control (ATC) equipment market is experiencing fast-paced growth, driven by booming air traffic and infrastructure expansion programmes. With most countries in the region witnessing burgeoning passenger and cargo traffic, the markets in...
Tuesday, April 19th, 2011
ANZIF 2011 "Pacific Forestry – Growing a Forestry Future" is a conference targeting forestry policy makers, managers and practitioners from the South Pacific region. Foresters from this part of the world have been challenged to lead a...
Monday, February 7th, 2011
Australia and the United States have begun a partnership to share top-secret intelligence from spy satellites as Australia moves to acquire its own satellite to boost surveillance of Asia and the Pacific. The secret agreement between Washington...
Wednesday, June 9th, 2010
The Pacific Ocean plays a dominate role to the many countries and people of Asia. This contribution can be measured in many ways, from food to resources, transport and weather moderation. But how much do we...