korea
Tuesday, September 22nd, 2015
Seoul Plaza was turned into a showcase of cutting-edge technology for two days, September 11th and 12th, when the Seoul App Festival was held to demonstrate advanced digital technology in drones, the Internet of Things, 3D printers...
Thursday, May 28th, 2015
May 27, 2015 — To meet the demands of global GIS professionals and developers, Supergeo provides with SuperGIS Engine 3.3, the COM-structured development kit, bringing various GIS developing elements, application resources and sample...
Tuesday, October 21st, 2014
Amman, Oct. 20, 2014—The Royal Jordanian Geographic Centre (RJGC) signed on Monday a cooperation protocol with two Korean companies in the field of Geographic Information System (GIS) and the...
Wednesday, August 27th, 2014
DroneMetrex demonstrated its innovative UAV photogrammetric mapping system TopoDrone-100 to international visitors in the framework of the Smart Geospatial Expo, an international conference, forum and exhibition featuring the newest and the most advanced global trends in the...
Thursday, April 10th, 2014
The National Geospatial-Intelligence Agency (NGA) of the United States designated the Dokdo Islands as a part of the territory of Korea. What is drawing attention is the fact that it used all of the names of the...
Monday, March 17th, 2014
South Korea will fund a cartographic survey of the Zambezi Valley region of Mozambique, costing US$4.5 million and taking an expected two years, the Korean International Cooperation agency (Koica) said. The project is intended to produce digital...
Thursday, February 27th, 2014
Laos will produce its biggest ever digital topographical map with $3.5 million of support from the Republic of Korea (ROK) according to state-run daily Vientiane Times, Wednesday. The map will cover some 4,600 hectares of the nation's...
Monday, December 16th, 2013
The Korean government remains cautious about giving a license for mapping activities here to the U.S. search giant Google due to security concerns. Google has been working with Kim & Chang, the country's leading law firm, to...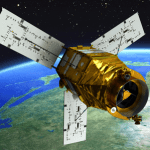 Monday, July 22nd, 2013
ScanEx RDC Research and Development Center officially became the distributor of the KOMPSAT data series in Russia and the CIS countries (Ukraine, Belarus, Moldova, Kazakhstan, Uzbekistan, Kyrgyzstan, Turkmenistan, Armenia and Azerbaijan) at the end of June...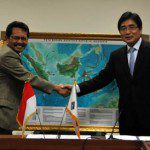 Wednesday, May 22nd, 2013
The northern coast of Java is important for the Indonesian people, with the north coast road forming the lifeblood of transportation on the island. Improved road infrastructure and growing manufacturing centers along the coast, are making the...