Wednesday, June 29th, 2011
MosaicMill Ltd. has released standalone software UAV2EM to convert UAV flight logs and image folders into EnsoMOSAIC format. UAV2EM reads flight log files and scans image directories to match images with autopilot gps coordinates. It creates flight...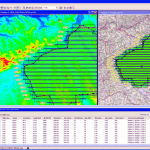 Monday, April 4th, 2011
Leica FPES v10.2 offers the most advanced functionality and highest efficiency...