Wednesday, January 16th, 2013
After implementing Geospatial Technologies course on a pilot basis in a few schools effective from the academic session2010-11, Central Board of Secondary Education(CBSE) is now planning to expand the reach of the course across the country from the session 2013-14. They...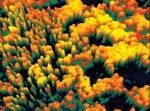 Thursday, November 22nd, 2012
New educational videos on the basics of 3D laser scanning have been posted to YouTube by Leica Geosystems. The videos help newcomers to understand the basics of the technology, the various applications, and the field and office...
Wednesday, September 12th, 2012
Spatial information is an essential and indispensable part of any economy's infrastructure. It is needed in all walks of life and on many scales, with applications in land tenure systems, environmental modelling, food production, disaster management, climate...
Monday, August 6th, 2012
Nepal secured its location on the map of the UNIGIS International network last week after UNIGIS@Kathmandu launched welcomed its first batch of 10 students. An orientation workshop was jointly conducted by Dr. Shahnawaz (Director S/E Asia, UNIGIS...