Thursday, October 8th, 2015
Abu Dhabi, Oct. 7, 2015 — At the second Eye on Earth Summit in Abu Dhabi today, experts highlighted the achievements of the movement's Special Initiatives in providing data, tools and frameworks to help inform decision-making for...
Monday, May 26th, 2014
Exelis (NYSE: XLS) has been awarded a multimillion-dollar commercial contract to build the primary payload for the Greenhouse Gas Observing Satellite-2 (GOSAT), which Mitsubishi Electric Corporation will build for the Japanese Aerospace Exploration Agency.
Sunday, April 21st, 2013
India-Finland have identified several key areas of collaboration in sustainable development for mutual benefits in the oil & gas sector. This includes specific projects in Solar Energy applications for Oil & Gas Projects, Biofuels & Algae...
Wednesday, February 15th, 2012
A team of scientists has created the first high resolution maps of remote forests in Madagascar. The effort, which is written up in the journal Carbon Balance and Management, will help more accurately register the amount of carbon...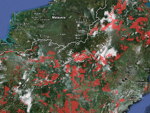 Friday, July 15th, 2011
The Reduced Deforestation and Degredation (REDD+) partnership between the governments of Norway and Indonesia are significantly increasing the understanding of the ways in which greenhouse gas emissions can be curtailed by better forest management. Now that the...
Thursday, June 16th, 2011
Forest Carbon Asia is a web-based information and analysis service that seeks to provide up-to-date, objective and insightful information and analysis on forest carbon resources, policies, players, activities and investments across the Asian region. The website
Wednesday, March 9th, 2011
The picture of Southeast Asia's deforestation is coming into greater focus. Scientists have developed a new satellite-imaging technique that allows them to have a better bird's eye view of when carbon-rich peatlands were cleared and to what...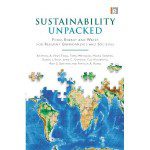 Sunday, January 30th, 2011
Sustainability is high on the agenda for many individuals and countries. 'Sustainability Unpacked' is written to describe what is meant when the word 'sustainability' is used. The authors expand on the topic describing the connections between history...