beijing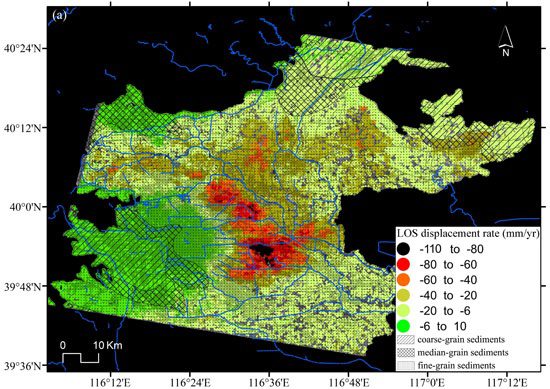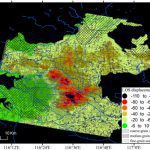 Monday, June 27th, 2016
Researchers using InSAR satellite images (Envisat ASAR images and TerraSAR-X images) have determined that the geology under the city of Beijing is collapsing due to excessive pumping of groundwater. The imagery revealed that the central business district...
Tuesday, August 12th, 2014
Fueled by rapid motorization and urbanization, adverse impacts from the growing urban transport sector in Beijing are looming large. Looking ahead, preparing the city for five million additional residents by 2020 and simultaneously promoting economic growth, providing...
Tuesday, August 5th, 2014
Beijing has allocated 3.5 billion yuan ($580 million) to improve drainage on 43 major overpasses in areas prone to flooding. However experts say that in addition to these improvements, the capital needs to incorporate the underground drainage...
Wednesday, April 2nd, 2014
RIEGL laser scanners have been sold successfully for several years in China through its distribution partners, Five Star Electronics and Red China Geosystems, both located in Beijing. To support the growing demand for RIEGL products in China,...
Friday, April 26th, 2013
Scientists will be able to better monitor haze and air pollution that chokes cities like Beijing after the launch of a high-resolution earth observation satellite. China is stepping up its use of remote sensing technology and will...
Tuesday, April 23rd, 2013
The 35th International Symposium for Remote Sensing of the Environment (ISRSE) kicked off Monday in Beijing. Themed "Earth observation and global environmental change," the five-day event has attracted more than 1,000 scholars and experts in remote sensing...
Monday, April 15th, 2013
Agilent Technologies Inc. (NYSE: A) today announced that it has enhanced the capabilities of its Signal Studio for Global Navigation Satellite Systems (GNSS) software and added real-time multi-satellite simulation of China's Beidou system. Agilent is demonstrating the...
Friday, December 21st, 2012
Beijing has been China's capital for most of the past 600 years. Seven years ago Beijing's government set a target of making the city a "liveable" one by 2020, with "fresh air and a beautiful environment". Few praise...
Tuesday, October 2nd, 2012
The 35th International Symposium for Remote Sensing of the Environment (ISRSE35) is to be held in Beijing from 22-26 April, 2013. This is the first symposium in the series to be held in China. The first...
Thursday, September 27th, 2012
The city authorities of Beijing and Copenhagen signed here Wednesday a Memorandum of Understanding (MoU) strengthening collaboration on sustainable planning and construction, the first since the two capitals entered a twin-city partnership three months ago. Beijing Vice Mayor...