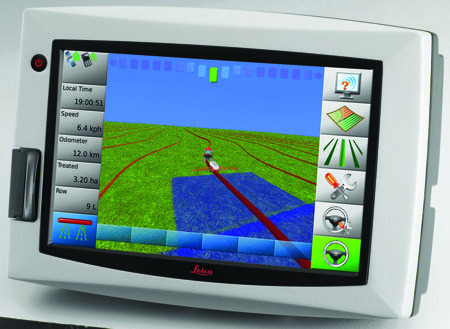 SteerDirect Hydraulics
Updates to the SteerDirect hydraulic solution proceed with two more kits covering an additional range of vehicles.
Hydraulic Hose Kit – Case IH MX up to #JAZ126070 (Available Now)
Hydraulic Hose Kit & Supplementary Kit – John Deere 8×20 (Available Now)
Hydraulic Hose Kit – John Deere 9xx0 (Available 29th June)
Hydraulic Hose Kit – Large Frame Case IH STX (Available 29th June)
Furthermore a High Flow Kit will be released shortly, which covers vehicles that require a higher hydraulic flow (such as 4WD articulated vehicles). At release, two common series of vehicles will be supported (High Flow valve kit available 29th June).
Amazone Amatron+ Direct Section Control Kit
This addition means that Leica mojo3D customers can Autospray with Direct Section Control now supported for the Amazone Amatron+ which further enhances the product compatibility of the Leica mojo3D, announced in April (Available 15th June).
New Antenna Bracket and generic antenna extension cables
To allow a wider range of installation options for the Leica Red, Black and GeoPro Agriculture antennas, a mounting bracket has been made available. This bracket rigidly attaches to the base of the antenna to provide a secure mounting option on existing vehicle brackets or attachment points. To ease the installation on a wider range of vehicles the generic antenna extension cable allows the extension of any of the Agriculture antenna cables if necessary (Available 15th June).
For more information about Leica Geosystems agriculture products visit www.AgGuidance.com