July 8th, 2020 – Sun Prairie, WI – Industry veteran Darin David has joined Continental Mapping as Director of Commercial Business Development. Mr. David's experience includes support across federal, state, local, and commercial markets.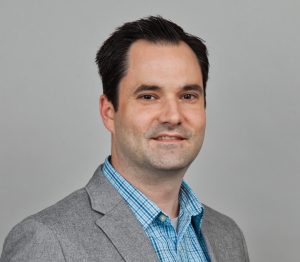 Mr. David has served in various management and technical leadership roles supporting digital transformation, analytics, and 3D visualization from remote-sensed data for inspection, monitoring, and management solutions. The San Diego State graduate has led technical teams through big data processing requirements and his new role will also leverage his experience managing commercial pursuits and capture plans. Mr. David's focus is with helping organizations attain reliable and sustainable environmental insight, infrastructure asset integrity, and business intelligence from digital geo-data solutions.
Chief Operating Officer Peter Briere said Mr. David's background is a strong fit to support Continental Mapping's current growth trajectory.
"Darin has the ability to connect advanced technology and automation with the mission-critical needs of both government and commercial customers," Briere said. "We are excited to add his experience and insight to our leadership team."
Mr. David holds a Master of Arts Degree in Geography from Georgia State University and a Bachelor of Arts Degree in Physical Geography from San Diego State University. He is an ASPRS Certified Photogrammetrist (CP) and ASPRS Certified Mapping Scientist in Remote Sensing (CMS-RS).
About Continental Mapping
Continental Mapping Consultants, LLC is a dynamic, midsize geospatial technology and automation company providing authoritative geospatial answers for global markets. Sourcing data from earth, sky, and space, we develop actionable intelligence to enhance critical decision-making for government and private entities focused on national security, mobility, infrastructure, and environmental concerns.
Proven processes and proprietary technologies augment our geospatial data collection, curation, analysis, and dissemination capabilities. Founded in 1999 and headquartered in Madison, Wisconsin, Continental Mapping has mapped in over 180 countries and on all seven continents.