Hartford, CT – Barry Alexander has always been on the cusp of innovation; mainly in aviation.  In his younger years, and as a native of the island of St. Lucia, he pioneered a crucial air ambulance service called Aquiline Air Ambulance – using airplanes to fly critically ill or injured patients, as well as health and medical resources to specialized hospitals across the Caribbean and into the US.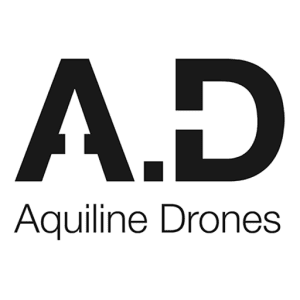 Now, having recently retired from his career 'dream job' – flying Boeing 747s around the globe, Alexander has successfully launched his "final" entrepreneurial endeavor – Aquiline Drones (AD); one of the fastest-growing American drone companies.  AD is privately held; owned and managed primarily by Alexander, along with other business professionals, fellow airline pilots, aerospace and software engineers, distinguished military personnel, including retired AF Generals, algorithmic mathematicians and other technologists.  AD is also supported by a network of thousands of pilots nationwide!
"Both our company and our team are unique" said Barry Alexander, CEO and Co-Founder of Aquiline Drones.  "We are finalizing the purchase of a small airline making us one of four drone airline companies in the US operating under a FAA 135 Air Carrier Certificate."
Similar companies include Amazon Prime Air, UPS and Google's Alphabet Wing.
"Another unique advantage is the makeup of our team; collectively, we bring 300-plus years of knowledge and experience to the forefront of this burgeoning industry!" Alexander added.  "We pride ourselves as exemplars, advocating safety first, followed by standardization under strict auspices of The Federal Aviation Administration (FAA)."
AD is a progressive drone enterprise, providing advanced drone solutions in manufacturing and OEM services, as well as superior cloud services through its Aquiline Drone Cloud (ADC) division.  And now, becoming an airline provides AD added leverage in achieving crucial waivers to perform complex and highly uncommon drone operations.
"Our name AQUILINE, refers to the most majestic of birds – the eagle; a symbol of strength and adaptability," said Alexander.  "Through our drone-related services, we provide the gift of a bird's eye view – or drone's eye view – to the general public…a superior capability throughout our anthropological history that has only been reserved for birds."
Redefining the Global UAV/S/ Drone Landscape: The AD Drone Ecosystem
AD's drones are intelligent robots, performing humanlike functions to save lives and provide services that aim to better society in a safe, responsible and eco-friendly manner.  AD uses advanced technology to provide full lifecycle solutions to clients along four prominent lines of business:
Cloud Services: World's first aviation-inspired drone cloud
Proprietary Operating System (OS): World's first aviation-inspired drone OS
Manufacturing Services: US-based, US supply chain, large-scale manufacturing for internal use and OEM clients, as well as nationwide Maintenance-Repair-Overhaul (MRO) services
Drone-on-Demand Service
Alexander explains how each division will work:
AQUILINE CLOUD SERVICES:   Designed with extreme security and compliance, the Aquiline Drones Cloud (ADC) supports real-time and autonomous drone operations and can be remotely deployed in battlefront applications, etc.  ADC is easily scalable and allows for third-party development (Platform-as-a-Service – PaaS).  ADC is the world's first aviation-inspired drone cloud, capable of supporting a wide variety of drone solutions by gathering, analyzing, modeling and storing data/video for law enforcement agencies, State agencies (e.g. DOT), public works departments, large enterprises, military and individual clients (i.e. hobbyists) alike.
AD REAL-TIME OPERATING SYSTEM (ADRTOS): AD is happy to announce the deployment of its own proprietary Operating System (OS), the world's first aviation-inspired drone OS based on RTEMS open-source technology, ARINC 653 software specifications, DO178, DO330, ARP4754 and other aviation compliant standards and protocols.
AQUILINE MANUFACTURING SERVICES: AD boasts a revolutionary drone manufacturing and MRO model; decentralized to provide drone manufacturing opportunities across socio-economic boundaries nationwide and using the latest in additive manufacturing technology.
AQUILINE DRONE ON DEMAND SERVICE (ADD): Later this year, AD plans to deploy the world's first true drone-on-demand service.  This service will allow customers to preorder drone services via a mobile app installed on smart phones and other hand-held devices.  Special features include Interactive Voice Command (IVC) and Remote Person Viewing (RPV).
Perfect Timing
Germane to this idea is the recent American Security Drone Act of 2019, which bans the federal procurement of foreign drones – mainly Chinese – and other unmanned aerial systems.  As two of the bill's authors are US Senators Christopher Murphy and Richard Blumenthal, both of CT, this gives Alexander extra encouragement and inspiration in his goal of making Connecticut the drone capital of America.
Key Partnerships
Successfully completing its first-year post incubation period, AD is actively onboarding new clients and key stakeholder agreements.  "We are not a tech startup, but a sound and innovative drone airline," said Alexander as he took AD's mission to the military this past fall by exhibiting at the Defense TechConnect Innovation Summit and Expo in National Harbor, MD; the Army Autonomy and Artificial Intelligence Symposium and Exposition in Detroit, MI; and attending the Commercial UAV Expo Americas in Las Vegas, NV. At each event, the company forged key relationships with industry innovators and suppliers for future growth.
"Agility, reliability, innovation and safety are at the core of AD's framework," adds Alexander.  "We are poised to usher in the ultimate UAV revolution, using our intellectual property to help people around the world.  A key thing to remember is that drones are not gadgetry, but aircraft. and if we want to gain the public's trust, we must ensure safety first.  Safety is AD's hallmark!"
2020 Vision
Future plans of this burgeoning company include the deployment of its novel Drone-on-Demand mobile app, expansion of its customer-facing cloud services and a nationwide MRO infrastructure supported by its cloud.
"We envision a world in which humans and drones live and operate in harmony, using their real-time control, autonomy and analytics to reduce costs, maximize return on investment (ROI) and create new business value" concludes Alexander. "At the same time, we recognize the awesome responsibility of ensuring our equipment work within a legal and ethical framework through our collaboration and ongoing communication with the FAA and other Government and public-interest organizations.  Just like our name, Aquiline Drones finds its direction beyond its vision!"
About Aquiline Drones
Aquiline Drones is a progressive American drone company founded by highly experienced aviators, systems engineers and IT gurus.  With a customer-centric model, US-based manufacturing and supply chain and world-class MRO services, the company offers innovative ways for using drones in commercial activities.
Supported by a dedicated UAV cloud and real-time OS, autonomous drone operations with real-time control and dynamic in-field decision making capabilities, Aquiline Drones' full-spectrum of technology solutions provide a more expansive and deeper applicability across countless industries and environments by delivering real-time data insights.  Aerospace-compliant processes for software, hardware manufacturing and systems integration, along with best-in-class mission capabilities are being planned and designed as the company continues to forge relationships with Federal, State and private organizations in an effort to develop and launch new drone system applications in a collaborative manner.  Visit www.AquilineDrones.com for more information