Montreal, Canada, October 29th, 2019 – SimActive Inc., a world-leading developer of photogrammetry software, announces that Correlator3D™ has been used by Air Data Solutions (ADS) in Florida to determine financial assistance following Hurricane Dorian.  Aerial imagery was collected before the storm for pre-hurricane assessment and after for damage analysis.
A Phase One 100MP aerial camera owned by ADS was flown to gather high resolution images of the affected areas.  The data was then processed by SimActive software to create mosaics of orthophotos. The resulting geospatial data helped government authorities to calculate recovery aid funds.
"We have been impressed by the accuracy and speed of Correlator3D to support such a time-critical mission", said Don Cummins, President of ADS.  "Combined with a high-end aerial sensor, SimActive provides the best tool for emergency response."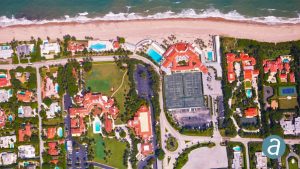 About Air Data Solutions
Air Data Solutions is an aerial, terrestrial, and aquatic data collection and modelling company. We listen intensely to our customers to learn their needs and utilize the most cutting edge equipment and processes and deliver simple, useable products. Our toolbox includes 4 band metric gyrostabilized cameras, ground based lidar scanners, high definition sonar, and ultra high resolution thermal and visual video. Our platforms include manned aircraft, UAV's, satellite, boats, and ROV's. For more information, please visit www.airdatasolutions.com.
About SimActive
SimActive is the developer of Correlator3D™ software, a patented end-to-end photogrammetry solution for the generation of high-quality geospatial data from satellite and aerial imagery, including UAVs. Correlator3D™ performs aerial triangulation (AT) and produces dense digital surface models (DSM), digital terrain models (DTM), point clouds, orthomosaics, 3D models and vectorized 3D features. Powered by GPU technology and multi-core CPUs, Correlator3D™ ensures matchless processing speed to support rapid production of large datasets. SimActive has been selling Correlator3D™ to leading mapping firms and government organizations around the world, offering cutting-edge photogrammetry software backed by exceptional customer support. For more information, visit www.simactive.com.