Tuesday, May 31st, 2011
Optech Incorporated, the world's leading manufacturer of advanced lidar, aerial digital camera and survey instruments, is pleased to announce the latest release of its popular IWD Intelligent Waveform Digitizer for its innovative line of ALTM Airborne Laser...
Tuesday, May 31st, 2011
Bliley Technologies, Inc., a worldwide leader in crystal controlled frequency generation solutions, is slated to unveil two GPS frequency and timing modules at the 2011 IEEE MTT-S International Microwave Symposium. Bliley's GMX1001 and GMM1002 GPS modules launch...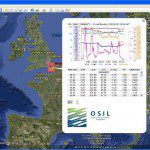 Tuesday, May 31st, 2011
The Falcon (standalone), and Falconet (integrated) Data to Web system provides a low-cost and flexible solution to transmit, store, host and present data from all common sensors to a dedicated website in real time.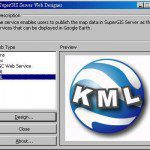 Tuesday, May 31st, 2011
SuperGeo Technologies announced that SuperGIS Server 3 supports KML (Keyhole Markup Language) map service publishing and assists enterprises in improving map sharing and display performance.
Tuesday, May 31st, 2011
Agency9, the leading provider of web based 3D solutions, today released their cloud service CityPlanner 2.0 internationally. Agency9 CityPlanner is a web service that empowers project managers, planners and architects to visualise and interact with 3D models...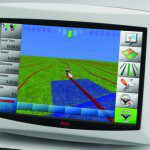 Tuesday, May 31st, 2011
Leica Geosystems today announces several updates for a range of Ag guidance products. Compatibility with the SteerDirect hydraulic kit solution continues to grow with another four series of tractors added. Autospray with Direct Section Control for Amazone...
Tuesday, May 31st, 2011
RapidEye announced today that Cambodia and Laos-based Aruna Technology is now part of its growing
distribution network. As part of the agreement, Aruna's territory will be Vietnam, Laos, Cambodia, Thailand and Myanmar. John Ahlrichs, Vice President of Distributor Sales at...
Thursday, May 26th, 2011
Bentley Systems, Incorporate and Tekla Corporation today announced a joint collaboration to further advance the interoperability of software within Building Information Modeling (BIM) workflows. The two companies are improving interoperability between the Tekla Structures BIM software and Bentley's