Friday, May 15th, 2015
May 15, 2015 — Smart Cities India 2015 expo supports the government's plans to create 100 smart cities, and to rejuvenate 500 existing cities.
Tuesday, May 5th, 2015
Johannes Riegl, Jr., chief marketing officer at RIEGL, welcomed attendees to the company's LIDAR 2015 International User Conference in Hong Kong this morning. The bi-annual event in Asia is of significance as this has been a very...
Monday, April 13th, 2015
New Delhi, April 13, 2015 — India's changing urban landscape will be the next engine of growth for the Indian economy. According to the Ministry of Urban Development, and the National Institute of Urban Affairs (NIUA),...
Tuesday, March 24th, 2015
March 24, 2015 (Portland, Maine, USA) – SPAR Point Group today announced several new developments for the 12th annual SPAR International Conference & Exhibition on 3D Technologies for Asset Actualization. A live demonstration of DAQRI's Smart Helmet,...
Monday, March 9th, 2015
The first edition of the GISTAM 2015 conference (International Conference on Geographical Information Systems Theory, Applications and Management) organized by INSTICC (Institute for Systems and Technologies of Information, Control and Communication) will take place from the...
Monday, March 9th, 2015
March 9, 2015 - INSPIRE-Geospatial World Forum 2015, the first joint conference organized by European Commission and Geospatial Media and Communications, has made available its full conference programme. The 5 days conference, scheduled on 25-29 May 2015...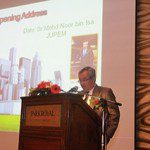 Friday, January 25th, 2013
The First 3D Malaysia 2013 conference with the theme "3D Data for Sustainable Development" was jointly organized by DES Mapping and Intermap, USA. in Parkroyal Kuala Lumpur on January 22nd. Over 120 participants from relevant Government agencies,...
Tuesday, October 2nd, 2012
The 35th International Symposium for Remote Sensing of the Environment (ISRSE35) is to be held in Beijing from 22-26 April, 2013. This is the first symposium in the series to be held in China. The first...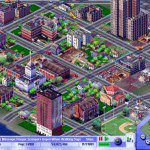 Thursday, September 16th, 2010
The 20th century electricity network was not designed for our 21st century Wii and plasma TV lifestyle and the expectation of uninterrupted power for our computers.With more extreme summer temperatures, houses without eaves that are locked up...

Tuesday, August 31st, 2010
At last week's GITA conference in Brisbane Australia John Culleton, CEO of the Colleambally irrigation area set about busting some commonly held myths about irrigation. Colleambally irrigates 300,000 hectares in Australia's Murray Darling Basin where farmers grow...