Tuesday, March 14th, 2017
LAS VEGAS - Trimble (NASDAQ: TRMB) and Teledyne Marine announced today that Trimble will distribute a branded version of Teledyne's PDS software package for hydrographic survey, construction and dredging operations—Trimble® Marine Construction Software. The software provides accurate measurement...
Monday, April 11th, 2016
THOUSAND OAKS, Calif. and Fredericton, NB, Canada, April 8, 2016—Teledyne Technologies Incorporated (NYSE:TDY) ("Teledyne") and CARIS jointly announced today that the CARIS business and its international affiliates (collectively, "CARIS") have agreed to be acquired by a wholly-owned...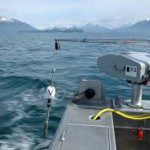 Thursday, October 8th, 2015
CARLSBAD, Calif. October 2, 2015 —Teledyne Oceanscience supplied world-leading geospatial company TerraSond Limited with rapidCAST, a new innovative automated underway profiling system. According to TerraSond, the product was used in a major hydrographic project completed for NOAA's Office of...
Thursday, August 28th, 2014
Optech is pleased to announce that it will attend the Oceanology International China 2014 conference in Shanghai on September 3 - 5, where Dr. Joong Yong Park will discuss coastal mapping trends and how new advanced data...
Tuesday, April 3rd, 2012
Optech Incorporated, the world's leading manufacturer of advanced lidar and camera survey instruments, is pleased to announce that Teledyne DALSA, Inc., a subsidiary of Teledyne Technologies Incorporated (NYSE:TDY), has acquired a majority...