Monday, February 24th, 2014
Google Street View is a technology featured in Google Maps and Google Earth that provides panoramic views from positions along many streets in the world. It was launched on May 25, 2007, in several cities in the...
Wednesday, January 29th, 2014
Google has just set new sights on the Philippines, bringing people around the world close to some of the country's ancient fortresses and historic churches. On Tuesday the tech-giant began capturing images of the Philippines for Street...
Monday, October 14th, 2013
With the strong support of SBG Systems, ACTRIS revolutionizes GIS data collection method by releasing VIAPIX, a vehicle-borne image-base mapping system. The company chose the IG-500E for real-time image georeferencing. This miniature inertial sensor directly merges inertial...
Wednesday, March 6th, 2013
Google is hoping to bring the displaced residents back home – at least virtually – using its street view technology. The tech giant began today the process of digitally mapping neighborhoods closest to the nuclear plant, dispatching...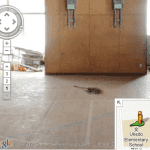 Thursday, December 6th, 2012
Google was quick to release Street View images of the areas stricken by the March 11, 2011 earthquake and tsunami. Today, they've followed up with detailed 360-degree panoramas of the interior damage that still exists in the...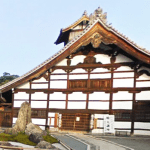 Thursday, May 31st, 2012
Google has launched the World Wonders Project to allow for the interactive exploration of places around the globe, using Google's StreetView functionality. The new interactive site includes a slideshow of the places that have been captured,...
Monday, March 26th, 2012
Google's latest Street View mapping projects let users take a stroll in the lush Amazon rain forest or the recuperating cities of Thailand, shining a spotlight on both deforestation issues and disaster recovery. Google has documented local...