Tuesday, April 19th, 2016
Westminster, CO, April 19, 2016 – The MobileMapper 300 smart antenna and DigiTerra Explorer v7, one of Europe's leading GIS software solutions for mobile mapping, now interface seamlessly. This enables the DigiTerra Explorer to drive the MobileMapper...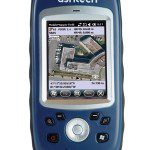 Thursday, May 26th, 2011
Spectra Precision introduced today the Ashtech MobileMapper 10, the latest addition to its new line of GIS / GNSS smart data collectors. The MobileMapper 10 is a lightweight, low power and cost-effective mapping solution with real-time meter...