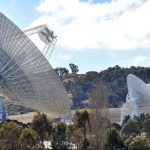 Monday, October 2nd, 2017
Although its space industry employs about 11,500 people, Australia is one of the few major developed countries to not have a space agency. But that's about to change after a domestic industry review called for a dedicated...
Sunday, March 4th, 2012
Planning for the European Space Agency's 2019 Lunar Lander mission incorporates three-dimensional imaging lidar technology to steer the spacecraft's descent through the hazards of the ridge and boulder-filled landscape at the Moon's south pole. Read More
Sunday, December 5th, 2010
Russia's space agency is investigating the failed launch of three navigational satellites, the agency reported Sunday. The satellites were meant to complete the Russian GLONASS satellite navigation system. But they went into a "non-targeted orbit" following their...