Friday, January 18th, 2013
inReach is for when conventional phone GPS isn't enough. It's an industrial-strength GPS radio and two-way satellite communications system for people who go off the grid: hikers, explorers, and folks who work in or travel through remote...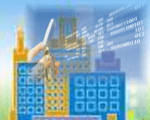 Thursday, December 23rd, 2010
Communicating important messages can be triggered through geographic information systems (GIS) activities. Using mobile devices, short message service (SMS) occur as text messages and often originate automatically. Deteriorating weather forecasts, tsunami alerts, flood events and pollution impacts...