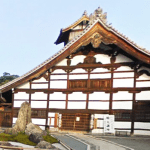 Thursday, May 31st, 2012
Google has launched the World Wonders Project to allow for the interactive exploration of places around the globe, using Google's StreetView functionality. The new interactive site includes a slideshow of the places that have been captured,...
Monday, May 21st, 2012
The national monsoon mission project approved by the Union Cabinet recently, will divulge more reliable and improved forecast of weather and climate. The Indian Institute of Tropical Meteorology (IITM), Pune, is in charge of the project. The...
Saturday, January 7th, 2012
After a few months of hard work in Mandai mangroves, Mangrove Action Squad is glad to report some preliminary of Mangrove Apprentice a.k.a. Rick's project. After having mapped about 600 trees, the distribution of tree species near Sungei Mandai Kechil...
Wednesday, October 5th, 2011
Bentley Systems, Incorporated announced the project finalists in the 2011 Be Inspired Awards competition and the four winners of the 2011 Be Inspired Special Recognition Awards. The awards honor the extraordinary work of Bentley users improving and sustaining the world's...
Tuesday, March 1st, 2011
It's no surprise that ever since construction began in 2002, the South-North Water Project has generated a strong current of public comment. China's government authorities insist the project, now estimated to cost $US 62 billion, is essential...