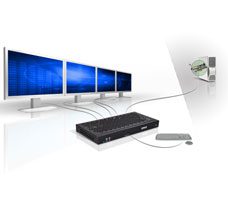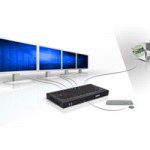 Thursday, January 6th, 2011
The Matrox Extio F2408 point-to-point, KVM extension solution separates the keyboard, mouse, audio peripherals and up to 4 displays from the rest of the computer by up to 1 KM (3280 feet) via fiber-optic cable.
Thursday, July 8th, 2010
The quick availability of geoinformation can provide many benefits for disaster and risk management related efforts involving floods, earthquakes, cyclones, wildfires and the like. This information often originates from many sources...