Thursday, August 14th, 2014
The Nepalese government has announced plans to develop infrastructure in the area by building the first hard surface road into the region, the Tourism Ministry announced in local media on Tuesday, August 12. In a country where...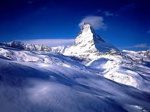 Wednesday, July 20th, 2011
The world's highest peak, Mount Everest, has been measured many times, but the exact height of the mountain is still somewhat in debate. The last expedition to survey the mountain was in 2005 by China's State Bureau...