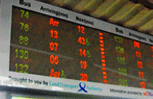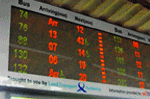 Friday, April 5th, 2013
Singapore's Land Transport GIS Hub is both an enterprise tool to coordinate engineering design and improve construction safety, as well as a tool to communicate details to commuters and motorists. With its limited land space and increasing...
Friday, September 21st, 2012
India and Britain today signed a memorandum of understanding on Urban Regeneration and Development during a meeting between Union Minister for Urban Development Kamal Nath and Business secretary Vince Cable. Official sources here said the MoU envisaged promotion of cooperation in the areas...