Thursday, November 8th, 2012
The Singapore Land Authority (SLA) and Nanyang Polytechnic (NYP) signed an agreement yesterday that will push for greater collaboration on geospatial education, training and research and development. The partnership will enable both organisations to tap into each...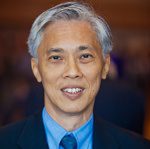 Thursday, July 28th, 2011
Vincent Hoong, Chief Executive of the Singapore Land Authority, gave a talk during the Senior Executive Seminar of the recent Esri International User Conference about the role of GIS within the Singapore government. The government has long...